Top 10: AI Companies in Procurement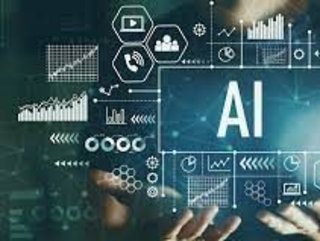 Top 10 AI Companies in Procurement
Procurement Magazine looks at the Top 10 'AI Companies in Procurement' and how Artificial Intelligence can transform the procurement function.
Managing procurement can be a complex and time-consuming task, involving multiple stakeholders and processes, as well as the ever present risk of disruption.
Fortunately, advancements in artificial intelligence (AI) have revolutionised procurement, making it more efficient and effective than ever before. Today, there are numerous AI companies that provide procurement solutions to organisations of all sizes and industries.

Artificial intelligence (AI) shows signs of transforming various aspects of procurement, making it more efficient, accurate, and data-driven.

Here are some ways AI is being utilized in procurement:
Data Analysis and Insights

Supplier Selection and Management

Spend Analysis and Cost Optimization

Demand Forecasting

Contract Management

Risk Management

Chatbots and Virtual Assistants
Whilst AI offers numerous opportunities, implementation should be accompanied by appropriate data governance, transparency, and ethical considerations to ensure responsible and fair procurement practices.
In this article, Procurement Magazine looks at the Top 10 'AI Companies in Procurement', their unique strengths, and how they are changing the procurement technology landscape forever.
These companies are leading the charge in using AI to optimise procurement processes, reduce costs and improve supply chain management - making them an essential partner for any organisation looking to stay ahead in the ever-changing business environment.
Top 10: AI (Artificial Intelligent) Companies in Procurement

With their AI-powered contract management platform, Icertis helps procurement teams manage their contracts much more efficiently. The Icertis platform uses machine learning to extract key data from contracts, automate the contract review process and provide real-time insights into contract performance.
The platform provides a comprehensive view of all contractual obligations and rights, enabling procurement teams to make informed decisions and avoid potential risks.
HICX is another AI-powered supplier management platform that provides end-to-end visibility and control over supplier data. Their platform uses machine learning to automate supplier onboarding, compliance and risk management, enabling procurement teams to streamline their supplier management processes and reduce unnecessary workloads.
HICX enables organisations and procurement teams to make more effective decisions about their suppliers and is a recognised giant in the procurement world.
JAGGAER is a comprehensive procurement platform that uses AI to optimise the procurement process from sourcing to payment.
Their platform provides end-to-end visibility and control over spend, enabling procurement teams to make data-driven decisions and drive greater value for their organisations.
With JAGGAER, procurement teams can automate their workflows, reduce their workload, and improve the accuracy of their procurement decisions through state-of-the-art AI.
Basware has been providing procurement solutions for over 30 years and has deep domain expertise in the field. This expertise allows them to understand the challenges and pain points of procurement professionals and develop solutions that address these challenges.
Basware has been investing heavily in AI and automation technology in recent years, and has developed advanced AI algorithms that can automate many manual procurement processes, such as invoice processing and supplier onboarding.
Basware offers a comprehensive suite of procurement solutions, including e-invoicing, purchase-to-pay and source-to-contract solutions. This allows customers to implement a single, integrated procurement solution that can streamline their entire procurement process.
With Tamr's AI-powered data management platform, procurement teams are able to unify and cleanse their data for optimal processes. Their platform uses machine learning to automate the data unification process, identifying and resolving data inconsistencies and errors.
Tamr supercharges procurement teams by improving the accuracy of their data, enabling them to make more effective decisions by eliminating superfluous spend and providing opportunities to increase revenue.

Globality is one of the leaders in Autonomous Procurement & Autonomous Sourcing, effectively proving their clients with an AI-Digital toolset.

Globality's platform enables leading global companies to optimize how they manage spend and enhance stakeholder engagement - this can often lead to reducing typical sourcing projects that take 7-10 days down to 3-4 days.

The Globality platform also enables 'Category Management Teams' to deliver much better results in far less time which is core to any digital procurement transformation.
GEP is a leading provider of innovative procurement and supply chain software as well as a global supply chain and operations consulting company.

The GEP platform allows managed procurement and supply chain services and is powering 'AI-based Procurement Solutions' for integrated sourcing, procurement, spend management and end-to-end supply chain capabilities, supporting their already large customer base.

Coupa is a cloud-based spend management platform and software company. It provides a comprehensive suite of solutions designed to help organisations streamline and automate their procurement, invoicing, and expense management processes. Coupa's platform offers functionalities for procurement, expenses, invoicing, sourcing, contract management, supplier management, and analytics, among others.

Coupa AI Spend Classification cuts out manual classification drudgery with Machine Learning and Artificial Intelligence to standardise, classify, and enrich spend across spend and ERP systems.

SAP Ariba is considered a good AI company in procurement for several reasons. They have incredible expertise in procurement, which has allowed them to develop a deep understanding of procurement processes, challenges and opportunities - and to apply this knowledge to their AI solutions.
They officer Robust AI technology which includes natural language processing, machine learning and robotic process automation.
Their AI technology enables automated processes, data analysis and decision-making, which helps procurement teams to work more efficiently and effectively.
SAP Ariba is constantly improving and expanding its AI capabilities. For example, they have introduced "Guided Buying," - a feature that uses AI to suggest the best procurement options based on the user's preferences and historical data.
Additionally, they have also integrated blockchain technology into their procurement solutions, which enhances transparency and security.
SAP Ariba has a large and diverse customer base that includes some of the world's largest companies which allows them to collect vast amounts of data and insights, which they use to train and refine their AI algorithms.
To boot, their strong customer relationships allow them to understand the specific needs and challenges of different industries and tailor their solutions accordingly.
IBM Watson Supply Chain takes first place for AI companies in procurement for several reasons:
Advanced AI technology: IBM Watson Supply Chain has developed advanced AI technology, including machine learning and natural language processing, which can analyse and interpret large volumes of data from various sources. This technology can help procurement teams to make better decisions, reduce risks and optimise their supply chains to achieve maximum efficiency in their processes.
Industry expertise: IBM has a deep understanding of procurement and supply chain management across various industries including manufacturing, retail and healthcare. This empowers them to develop AI solutions that address the unique needs and challenges of different industries and help their clients achieve better outcomes.
Integration with other IBM solutions: IBM Watson Supply Chain is part of a broader suite of IBM solutions, including Watson Analytics, Watson IoT, and Watson Studio. This allows procurement teams to integrate AI-powered insights from various sources and use them to make informed decisions.
Continuous innovation: IBM Watson Supply Chain is continuously innovating and improving its AI solutions. For example, their powerful "Supply Chain Insights," solution uses AI to monitor supply chain risks and identify opportunities for improvement. They have also developed blockchain-powered solutions for supply chain management, which enhances transparency and security.
Strong customer base: IBM Watson Supply Chain has a large and diverse customer base that includes some of the world's leading companies. This has allowed them to gather insights and feedback from various industries and use this information to refine and improve their AI solutions.
IBM Watson Supply Chain also provides a unique feature called Watson Discovery, which uses natural language processing to help procurement teams find relevant information across various data sources, reducing the time and effort required to gather information for decision-making.
IBM Watson Supply Chain has received several industry awards and recognition for their innovative approach to supply chain management.
Their AI-powered platform is widely used across various industries and has been proven to deliver significant benefits to organisations.
IBM Watson Supply Chain's advanced AI technology, industry expertise, integration with other IBM solutions, continuous innovation and strong customer base make them one of the best AI companies in procurement.
*************************************************
For more insights into Procurement & Supply Chain - check out the latest edition of Procurement Magazine and be sure to follow us on LinkedIn & Twitter
Other magazines that may be of interest - Supply Chain Magazine | Sustainability Magazine
Please also check out our upcoming event - Procurement & Supply Chain LIVE in London at the BDC on Sept 26/27th 2023
*********************************************

BizClik is a global provider of B2B digital media platforms that cover 'Executive Communities' for CEO's, CFO's, CMO's, Sustainability Leaders, Procurement & Supply Chain Leaders, Technology & AI Leaders, Cyber Leaders, FinTech & InsurTech Leaders as well as covering industries such as Manufacturing, Mining, Energy, EV, Construction, Healthcare + Food & Drink.

BizClik, based in London, Dubai & New York offers services such as Content Creation, Advertising & Sponsorship Solutions, Webinars & Events.