To deal with inflation rationalise your INDIRECT spend
By Keith Hausmann | Chief Revenue Officer | Globality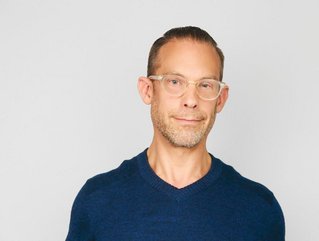 To deal with inflation rationalise your INDIRECT spend
Procurement expert Keith Hausmann on a new way of dealing with inflation: rationalising your indirect, not direct, spend
At business school, you learn that the best way to reduce costs in tough times is to double down on the COGS spend (cost of goods sold), or to simply slash budgets.
This has traditionally been interpreted as squeezing inefficiency out of your supply chain. And, for 40 years, it's been the right response. The problem is that it doesn't work when inflation is in the system, or when an already complex supply chain system is under terrific pressure from COVID disruption, war in Ukraine or companies pulling out of China.
We've exhausted the supply chain option. Costs are going up and for everyone in your market. Inflation is a rising tide that raises all unit prices. That means the CFO default of finding savings via curbing direct spend is off the table for the foreseeable future. Cutting departmental budgets only makes it harder for CMOs, CTOs, and CHROs to deliver the impacts they need to.
The only remaining option of reducing overhead is to look at other parts of the business less sensitive to inflationary pressures. Firms could reduce headcount, but CEOs may end up hiring back a lot of the talent they just exited, and there's always the problem that the work still needs to get done.
There's another option, though it's traditionally the one considered last: look at indirect spend, as in all the spend that's non-product related. It turns out that most companies spend significantly more money on items that aren't supply chain-related at all—on their technology, on marketing, their people and facilities costs, real estate, and so on.
The indirect spend iceberg
The reason indirect spend has been historically overlooked as a place to look for savings is that few internal managers have a very good handle on these costs. P&L statements almost always place indirect spend as vaguely between 20% of revenue to as much as 40% or more at the high end. That wide range shows us how poorly this is grasped in the average Global 2000 company—and this is a problem, as indirect spend amounts to significant cost that impacts net income dramatically.
When it comes to getting visibility into your actual, on-the-ground indirect spend, too many business leaders dismiss these costs as 'purchasing pencils-level' minor spend. In reality, indirect spend is everything spent by your Chief Marketing Officer, your Chief Technology Officer, your General Counsel, your Head of HR, your Head of Real Estate, etc—it is all the money that your executive team spends with vendors, full stop. It includes media spend, healthcare costs, and IT services. It's how you function, just as much as the parts you order to make or deliver your products or solutions.
The problem is Finance and Procurement alike can struggle to get genuine numbers on indirect spend. Companies like to think they're on top of all this—a PO must mean somebody approved the spend so this must be a rational process, with the right governance and approval mechanisms in place. But very little of this indirect spend is subjected to a fair and inclusive sourcing process: in a recent survey of global procurement leaders that Globality conducted, for example, only 25% of respondents said every indirect spend transaction went through a transparent, competitive buying model.
Don't exclusively look to the supply chain
COGS spend undergoes incredibly aggressive negotiations, auctions and fierce competition, yet indirect spend generally doesn't. And for direct spend, your cost base is predictable, but services like legal, consulting or recruitment are often complex and bespoke, and have to be defined every time you're contracting for these types of needs. In fact, to maximise the value from your company's indirect spend requires market knowledge that may be at a premium or not available, so you may have to contract for sector expertise from a management consultancy third party—adding to the very costs you are looking to rationalise.
Clearly there are genuine challenges with properly managing indirect spend—but if you are serious about curbing your costs, you can't look exclusively to the supply chain.
Instead, explore the latest wave of agile sourcing technology that will demystify all your indirect spend—providing you with streamlined, intuitive ways of properly managing and optimising this substantial, but overlooked area of spend.
Keith Hausmann is Chief Revenue Officer at Globality, the sourcing platform that maximises outcomes from companies' indirect spend.