THREADs team with AWS to simplify customer procurement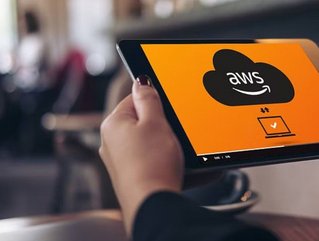 AWS has a significant bearing on supply chain transformation; the AWS Supply Chain Competency programme is designed to help businesses innovate to achieve customer-centric supply chains
THREAD is partnering with AWS to streamline procurement for life sciences organisations and help them access high quality SaaS offerings.
Leading US clinical trials consultancy THREAD is expanding its partnership with Amazon Web Services (AWS), to enhance the procurement process for life sciences organisations.

THREAD provides a technology platform to pharmaceutical and healthcare companies to help them run digitally enabled clinical studies. The platform allows patients to participate in clinical research through mobile and web applications.

As part of the collaboration, THREAD's services will now be listed in AWS Marketplace, offering a more streamlined and cost-effective solution for biopharma companies and clinical research organisations to access THREAD's research capabilities.

THREAD says the move means customers will benefit from "consolidated billing, predefined contractual agreements, and cost-effective pricing structures".

AWS 'provides better procurement pathway'
Dan Sheeran, GM of Healthcare & Life Sciences at AWS, said: "AWS Marketplace makes it simpler for life science organisations to access high-quality SaaS offerings built on AWS.

"With AWS Marketplace, THREAD is creating a better procurement pathway for its life-science customers purchasing enterprise clinical technologies to accelerate and modernise research. We're proud to support THREAD as it works to make clinical research more patient-centric through decentralised methods and eCOA."
Sheeran added that THREAD's offerings "enable the scalability of more efficient patient-first clinical research", and that this "improves accessibility for eligible research participants, while ensuring the collection of higher quality data".
John Reites, Co-founder and CEO of THREAD said: "Our customers can now benefit from the scalability of THREAD's platform powered by AWS with less friction and greater cost efficiency."

David Godwin, Chief Revenue Officer of clinical research organisation, Allucent, said of the collaboration: "As a long-standing customer of both THREAD and AWS, I'm excited about the availability of THREAD in AWS Marketplace, as we strive to scale patient-first research throughout our organisation."