The Procurement Weekly News Round-Up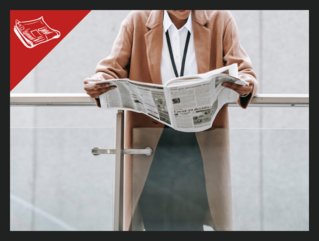 This week's news round-up takes a look at talent acquisition, Co2 utilisation in the circular economy, public procurement, AI, ESGs and more...
Jessica Day, Senior Director for Marketing Strategy at Dialpad, offers thoughts on recruitment in a Future of Sourcing publication. But retain or acquire?
A new National Academies finds that Industry and Government should begin planning carbon dioxide utilisation in the Circular Economy

Neville-Rolfe argues it's time to give smaller companies a bigger slice of the procurement pie as global procurement transforms under various pressures

Environmental and Social Governance, undoubtably ethical issues, are now firmly placed within procurement's remit - But AI is an ESG issue...

Janelle Orozco, CPO of Diageo to drive Heinz-Kraft North America's customer-focused transformation as its new Chief Procurement Officer

Dr. Howard Price, Head of Procurement Content at Skill Dynamics provides sound advice on procurement navigating the choppy waters of inflation