The evolution of the procurement function depends on AI & HI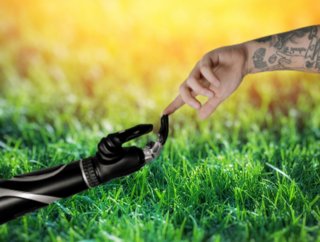 Procurement is evolving and the emerging function will depend on the right balance of human and artificial intelligence to create value through data
Disruptions are to procurement as cataclysms are to species. They come in many forms and wipe out those unable to adapt, but the threat is also a massive learning opportunity for those procurement teams, functions and capabilities that are able to weather the storm.
Those who do survive and are able to navigate emerging adversities, do so because they have the necessary vision and agility embedded into their functions, whilst also setting the prospective standards that are to define the future models of procurement.
Pandemic, War, Inflation and Economic downturns become the testing ground for procurement's evolution.
The shifts that have taken place across the landscape due to these adversities have meant that procurement teams are attempting to tackle unremitting challenges with poor or limited data, outdated technologies and increasingly diminishing budgets.
Like a ship that has long-grown accustomed to steady streams; now indefinitely subject to the vicissitudes of open waters, procurement needs to evolve in its MO to automate its performative demands and fulfil the functions' full potential.
A recent white paper that was published by 'the smart cube' (a data-driven business-consultation company) looked at this very topic of procurement's evolving nature - a topic which is quickly becoming a central narrative in the procurement world.

And the rising action of this narrative, is that procurement's transformation has to produce an agile, proactive and data-driven system.
The Emerging role of Chief Procurement Officers
Chief Procurement Officers (CPO) are at the forefront of these necessary transformations. In response to diverse challenges faced by their teams, CPOs are pursuing some critical priorities:
Driving transformation through the adoption of emerging technologies, processes, and organisational models
Managing supplier risk to mitigate the disruptive impacts of global crises and geopolitical events
Elevating Procurement to meet the needs of a C-suite that's increasingly interested in receiving strategic input from the CPO
Building a trusted supplier base and deepening supplier relationships to drive mutual value and become a 'customer of choice'
Embedding ESG principles and practices across their operations to support enterprise sustainability and diversity efforts
Traditionally, procurement was seen simply as a cost- saving function. Today however, more and more leaders recognise the direct connection between procurement and multiple high-level corporate objectives, including:
Optimising the value chain
Driving growth
Building structural capabilities
Mitigating risk
Procurement teams will need the right combination of data-driven insights and human intelligence so that they can deliver on these strategic goals.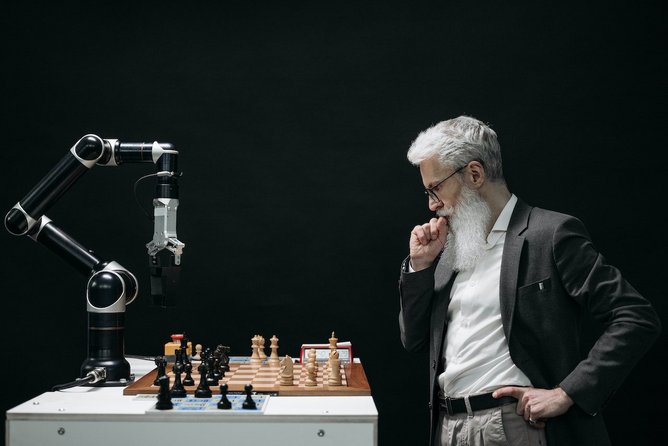 Ecosystem-led digitalisation
In the same way that more and more procurement companies are building internal infrastructures to optimise processes where they were traditionally outsourced, or created in silos, future-oriented procurement models will require embedded ecosystem-led digitalisation models to flourish.
Digital platforms that provide a comprehensive set of capabilities have been a growing part of procurement functions since the mid-90s. However, although these have proved valuable, in-line with the evolution of procurement, 'best of breed' innovators have been steadily creating their own specialist applications to streamline, automate and systemise their processes in the most efficient manner.
For these suites to be effective, a few things need to be factored-in to the builds. Firstly, the ecosystem itself needs to be the centre of fous, not 'point-solutions'. This will allow for agility in the system and will preempt and off-set any problematic variables moving forward.
Continuous testing and learning will be crucial. Though the systems may be functional, the human element has to be inserted as part of the feedback loop to achieve optimisation.
AI and automation should be a key driver in the system. AI will learn as data comes in, and assist in freeing up mundane and unnecessary tasks so that procurement can focus on the value-chain itself.
HI + AI = The future of Procurement
This synthesis of these capacities will set the trend for the procurement of the future, as more of its operations become synthesised and powered by data-driven, value-led and adaptive ways of working.
Responsive feedback loops between the human and machine aspects of the function will differentiate the emerging procurement model from its soon-to-be-outdated predecessor models with isolated system and departmental components and analogue procurement procedures.
On the human side, mindsets will need to be a part of this transformation, so that procurement operations are able to assimilate emerging technologies into their daily operations to drive positive outcomes in their functions. Adaptability means inserting digital processes into procurement not as nodes of operation between the people and the computers, but a convergence of functionality throughout the entire chain of operations.
The right balance of AI and HI will be the defining characteristic and core determinant of the procurement of the future.