The accelerating power of Digital Twin Tech in enterprises
By John Hill | CEO and Founder | Silico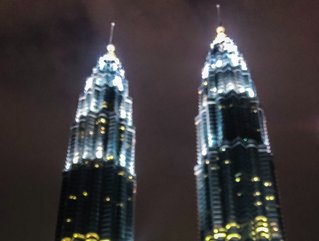 The accelerating power of Digital Twin Tech in enterprises
Unleashing the power of Digital Twins: Transforming enterprises through simulation and analytics
Digital Twin technology is poised to revolutionise digital transformation. Valued at US$11.12bn in 2022, the market for Digital Twins is projected to grow at a compound growth rate (CAGR) of 37.5% between 2023 to 2030.
If the term doesn't already sound familiar, a Digital Twin is a virtual model of a physical object or process. This technology allows for the creation of reliable simulations that can be used to evaluate different scenarios and their potential outcomes. By replicating the enterprise in real-time, Digital Twins provide valuable insights into performance, efficiency, and potential future obstacles. Businesses can apply these insights to make informed decisions and identify the best path forward.
So far, Digital Twins have mainly been employed in projects involving large physical structures or intricate mechanical systems. Manufacturing often employs Digital Twins for assets to test new production methods. This technology has even been employed in space, with NASA utilising it for interstellar exploration to operate, maintain, and repair systems without requiring a human presence. While these use cases are valuable, the potential applications of Digital Twins are much broader.
Digital Twins of the organisation
The adoption of Digital Twins within enterprises has expanded beyond physical systems and with the use of Business Process Simulation (BPS), companies can create Digital Twins of their entire organisation, based on existing process mining data, leading to numerous commercial benefits through process excellence.
By developing large-scale Digital Twins based on real-time data generated by all departments, businesses can generate forward-looking analytics through 'what if' scenario planning. This allows them to monitor processes, predict upcoming challenges and make strategic decisions. For example, BPS can test and optimise peak and low-volume capacity to improve customer satisfaction, whilst also decreasing handling times – all of which can support raising capital and increasing customer retention rates.
Creating Digital Twins of individual processes can take as little as a few weeks if the structure of the process already exists. Gradually, these Process Twins can grow to full Digital Twins of the organisation. Maintaining a Digital Twin requires regular data updates and testing that can be automated, as well as adapting it to changing business practices. However, this adaptation is value-generating, as the Digital Twin can evaluate the benefits of process changes before implementation.
In today's highly unpredictable economic environment, many companies face ambiguity when it comes to strategic planning, especially when market conditions deviate from historical data. To chart an optimal course, it is crucial to leverage forward-looking simulation models to analyse how changes in cost and pricing today will impact decision-making, and the business in the future. This information can ultimately connect to commercial KPIs through BPS and demonstrate how process changes today will affect them.
BPS can also enhance the delivery process performance. Through the creation of a working Digital Twin of the process, BPS can simulate the impact of decisions such as headcount reduction and adding automation. Through simulation, enterprises can test changes suggested by process mining, determine the impact they would make in the future, and see if they benefit the process, or commercial KPIs. BPS ultimately allows better decision-making that avoids pitfalls, focusing attention where it is required. It quantifies the impact of process changes on the commercial outcomes that matter for stakeholders, which is extremely valuable when presenting change ideas or process improvements to decision-makers to get buy-in.
The future of Digital Twin technology
Digital Twins will undoubtedly continue to revolutionise aerospace and manufacturing, but the potential goes beyond that. They will unlock our ability to plan and manage complex organisations. In the future, decision-makers will routinely use forward-looking simulations and scenario analytics to optimise their business outcomes.
In today's highly competitive market, companies must rely on data-driven decision-making to thrive. By using simulations, insights gained within the digital realm can be applied to the physical world, allowing businesses to swiftly and adeptly respond to rapidly shifting conditions. This level of agility is essential to maintaining a competitive edge and surviving in a fast-paced environment.