The 7 leadership themes for 2023: GEP Report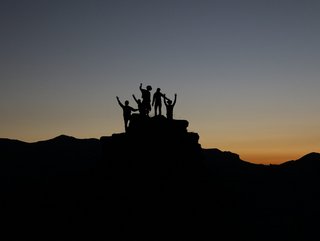 GEP has recently released its Outlook for 2023 procurement report: key trends, challenges and priorities, for the year ahead and 7 key leadership themes
The latest 'Outlook for 2023' report from GEP, on Supply Chain and Procurement has just been released and outlines key trends, challenges and priorities for the year ahead.

Any supply chain and procurement professionals that thought that 2023 would provide some respite from the ravages of 2021/2022 will be in for a rude awakening.
The report outlines global business and macroeconomic trends for the year under: Inflation, which is at a multidecadal high in major economies; slowing GDP growth in most economies; the deepening energy crisis; a continuation in high interest rates and the attempt to tame it at the cost of growth; and labour shortage and a correction in higher wages.
The outlook is challenging. However, as has already been seen, there are many policies that procurement professionals can implement to obviate the negative impacts of such high-pressure environments.

The GEP report proposes 7 leadership themes for 2023, and procurement professionals will do well to heed these recommendations to thrive through the upcoming challenges.

Seven Leadership Themes for 2023
1. The Rise of the Corporate Citizen
Leading global firms are increasingly expected to be corporate citizens, espousing values that adhere to legal, ethical and societal standards. Employees generally trust their employer to make a difference in the world and to be in alignment with their values.

Social procurement is, in many ways, perfect for supply chain and procurement leaders, securing goods and services from suppliers who help amplify the corporate values and vision of their company.
2. Speak Softly and Carry a Big Supply Chain
Supply chains have immense potential to be wielded for good. Following the outrage around the Russia-Ukraine war, a large global and consensus-building resistance to Russia's invasion emerged, led unpredictably by corporations.

They squared up to the leader of one of the largest nuclear-equipped militaries and defended their corporate values while managing to deliver a blow where it could have the most painful impact: Russia's supply chain. Instigators of future conflicts must now carefully weigh the effect of this group and the strength it can wield at a lightning-strike notice.
3. Delivering ESG Outcomes Through Supply Chain Operations
ESG issues are now at the center of organisations' long-term strategic visions. Facing shareholder and public pressure, companies are setting ambitious emissions targets as well as committing to increasing supplier diversity and improving working conditions across supply chain operations.
4. Cultivate a Digital-First Supply Chain
Digital transformation has shifted to the forefront for supply chain leaders in recent years. With investment in digitalisation forecasted to grow 16.5% (up to US$6.tn) over the next two years, business leaders will need to prioritise digital strategies to stay competitive in 2023.
5. Leading Through Inflation: Think Outside the Box for Success
To stay ahead of inflation, supply chain and procurement leaders will embrace a holistic approach to value identification and capture in 2023. While well-timed bids and negotiations can yield benefits, most of the opportunities will come from reviewing the entire value chain and identifying areas for improvement. Leaders and organisations will need to be nimble, innovative and, at times, daring.
6. Rethink Supply Chain and Procurement Metrics To Drive Value
To adapt effectively to current macroeconomic, industry and market trends, supply chain and procurement leaders are evaluating the methodology and impact of the metrics established in their organisation.

Revising metrics will translate into higher performing teams with measurable impact that can effectively handle market variations. It's crucial that tangible, result-driven metrics are aligned with the organisation's vision.
Trends in Four Focus Areas:
The potential supply chain and procurement trends in 2023 that influence leadership direction in redefining new metrics can be clustered into four key areas, including:
Operational Efficiency With Digitalisation: Enhancing maturity with adoption of digital solutions to enable process efficiency

Cost Protection: Controlling financial impact due to inflationary changes and price volatility

Supply Security and Risk Mitigation: Improving supply chain visibility to secure source of supply while

reassessing risk mitigation protocols

ESG: Strengthening plans for long-term adoption of measurable ESG goals
7. Remote Working: An Opportunity To Attract Diverse Talent and Catalyse DEI Goals
The world of work is at a crossroads — strategies and goals for companies are changing, and employees, job seekers and consumers at large are demanding that businesses be more socially responsible and take a stronger stance.

Diversity, equity and inclusion (DEI) is top of mind for organisations, and companies are reviewing talent management processes to improve workplace diversity.