Tech-Sourcing Leaders enacting sustainability goals: Gartner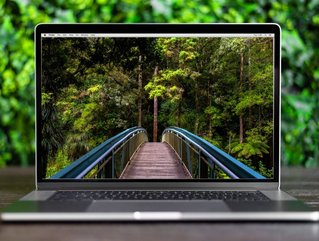 70% of Tech-Sourcing Leaders to have Environmental-Sustainability-Aligned performance objectives by 2026 according to a newly released Gartner report
A newly released report by Gartner predicts that 70% of technology sourcing, procurement and vendor management (SPVM) leaders, will have "environmental-sustainability-aligned" performance objectives for their functions by 2026.
Recognising that "Environmental sustainability has become a top 10 business priority for CEOs, demanding aligned environmental performance from souring functions."
Senior Director Analyst at Gartner, Stephen White said: "Environmental sustainability directives require all functions to adjust in line.
Sourcing, contracting and vendor management must all adapt with urgency by incorporating sustainability rigour into operations and objectives."
The report recognises the cultural change in organisational ethos when it comes to partnerships, supplier relationships and business in general, stating that sustainability is becoming a competitive differentiator when selecting IT vendors.
Gartner states: "In alignment with market demands and values, technology providers are becoming competitively focused on sustainability.
"By 2026, 75% of organisations will increase business with IT vendors that have demonstrable sustainability goals and timelines and will seek to replace vendors that do not."
Sustainability - as wells general ESG considerations are growing - and the fact that IT vendors are now in the locus of these considerations is no surprise.
As information technology becomes increasingly bound-up with business and commerce, alongside the speedy shift toward an ESG-conscious consumer-base, the trend is unstoppable.
White says: "Organisations with sustainability targets have realised that technology vendors within their ecosystem will have a significant part to play in their success.
"Sustainable sourcing, contracting and performance management are critical to minimise technology's environmental impacts. Avoid being dazzled by providers' headline commitments or greenwashing, and instead, review the detail behind headline commitments and validate merit and performance."
According to the Gartner, "the criticality of technology vendors with poorly aligned sustainability objectives will be identified by SPVM leaders and stakeholders.
"Ultimately, the services of those vendors will be scaled down and new alternatives will be found."
In other words, it's not 'business as usual' any more. Organisational success will depend on alignment with sustainability objectives as the new status quo emerges to reshape sourcing and enterprise as we know it - or have known it up until this critical point in human history. And it is a critical point - make no mistake.
White says: "Moving forward, sustainability will be a driver or fully operationalised in the decision-making process by default."
"SPVM leaders must set the transformation agenda for their function, enabling sustainable consumption of technology by executing key responsibilities."
These are:
Evaluating vendors
Contracted vendor commitments, and
Managing vendors