Tech companies that are leading the way in employee benefits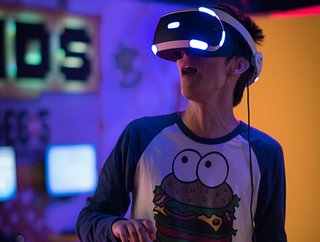 With tech in procurement and procurement in tech, we consider the tech companies that offer some of the best employee benefits today
It has long been known that technology is a massive part of procurement. The overlap is becoming more expansive with time. And tech companies of course have dedicated procurement departments and professionals strewn throughout their organisations.
Tech careers are endlessly interesting. They offer opportunities to work on projects that challenge what's possible and to join some of the most innovative teams in the world.
The tech industry is also paving the way when it comes to employee benefits. Learning opportunities, competitive salaries and compelling perks are practically par for the course at established tech organisations and startups alike.
Explore the benefits that some of the best tech companies are offering their teams.
Monzo
Monzo is disrupting traditional banking with its online-only, intuitive platform that lets users easily understand how to budget each month. Its bright coral pink cards and approachable branding has made it a hit with younger customers - most of whom are under 34 years old.
But what are the best benefits for Monzo employees?
Paid leave
Monzo provides a generous paid leave scheme for new parents. It includes:
13 weeks 100% paid parental leave
13 weeks 50% paid parental leave
13 weeks statutory maternity pay
6 weeks 100% paid secondary caregiver leave
Learning and development
Employees benefit from a £1000 annual learning budget to support personal development.
Healthcare
Employees get access to health insurance schemes through AXA and Medicash.
Skyscanner
Flight comparison and trip planning platform Skyscanner is used by an impressive 100 million visitors per month. Created to make finding the most affordable flights simpler, the Edinburgh-based company now employs over 1000 people across 10 international locations.
Skyscanner provides plenty of tech career opportunities. Here's what some of the top benefits look like.
Travel
Skyscanner provides employees with reimbursement for travel to encourage them to explore some of the incredible destinations that its partners fly to. The company also provides generous holiday allowance.
Wellbeing
Employees can take advantage of discounted gym memberships, Headspace subscriptions, and mental health support schemes.
Remote working
Due to its international links, employees can work from a wide range of offices across the world. They can also work from home indefinitely or work from a different country - facilitating flexible travel.
Airbnb
Airbnb first began as a couch-surfing service in San Francisco. Now, there are 7 million Airbnb listings worldwide, and 150 million active users. That's a lot of holidays.
Here's how tech employees are rewarded for their hard work at Airbnb.
Travel
Airbnb employees receive approximately £2000 a year to spend on a trip to any Airbnb listing worldwide.
Food & Drink
Office-based workers can take advantage of free meals, snacks and drinks throughout the day.
Health cover
Employees receive life and medical insurance that also covers dependents as part of their employment package.
Baillie Gifford
Investment management company Baillie Gifford was founded in Edinburgh. in 1908. It now boasts offices worldwide, including New York - but remains headquartered in the Scottish capital.
Here's how Baillie Gifford rewards its employees.
Finances
Baillie Gifford provides its team with 15% employer contribution pensions and annual bonuses. They also provide new starts with a welcome bonus.
Holidays
The company offers a generous 34 days' paid holiday.
Health
To help employees preserve both their physical and mental health, Baillie Gifford organises sports clubs and provides on-site workers with standing desks, while offering free, confidential therapy and counselling sessions to all team members.
FreeAgent
Accounting software firm FreeAgent is making it easier for small businesses and freelancers to manage their finances.
Its cloud accounting system is helping its users save time and allowing them to get paid quickly for their work.
Here's how employees at this growing tech firm are recognised.
Finances
Employees can purchase shares in FreeAgent with the company's Buy As You Earn Scheme. They also receive free income protection insurance which keeps them covered if they become unable to work long-term.
Holidays
The default holiday allowance at FreeAgent is 33 days, with an extra day added for every year employees have been with the company.
Blackrock
Investment management firm Blackrock reportedly has over $10 trillion in assets under its supervision. Its 16,000-strong workforce stretches across 35 countries - meaning there are plenty of tech career opportunities.
Here are some of the benefits you could expect from a career at Blackrock.
Work/life balance
The company provides flexible time off for workers to prioritise life events like illness, bereavement, birth or adoption and providing care. It also offers fertility benefits and nursing mothers programmes.
Personal wellbeing
Employees can receive free and confidential counselling sessions. The company also offers gender transition support to those who need it.
Finances
As you might expect from a financial services company, employees receive support to manage their finances. This includes retirement savings support and the ability to purchase stocks, amongst other benefits.
Final thoughts
Tech is an exciting space to develop your career - and with the added perks available in most companies, exploring a career in tech is well worth it.
If you are interested in starting out in a tech career, or developing your tech skills. Why not try a free online course or a more indepth upskilling course? There are many beginner-friendly options out there.