Taiwan's semiconductor supply chain fragility offers insight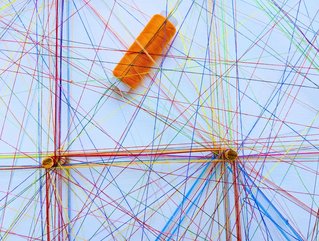 Procuring semiconductors from Taiwan may be exposing risks according to Supply Chain Brain. Single-supplier dependencies fail to spread the risks.
A recent Supply Chain Brain article asks whether US high-tech manufacturers are "dangerously" dependent on Taiwan as a source of semiconductors.
According to the article, Taiwan is responsible for nearly 65% of global semiconductor supply, and close to 90% of the smallest and most sophisticated chips.
This points to the glaring lack of supplier diversity, which is a growing theme for successful trade partnerships and business strategies in procurement and supply chain, post-pandemic.
The article states: "One Taiwan-based semiconductor producer, Taiwan Semiconductor Manufacturing Co. (TSMC), is alone responsible for 55% of the world's supply", and "that's a more dominant position than OPEC commands in oil production."
The danger of supplier-dependency is essentially about putting all of ones procurement eggs in one basket. The rude awakening comes as the US begins to realise the fragility of its semiconductor supply chain; an approach which fails to consider potential disruptions.
The article states: "The tariffs wars with China were the first sign of trouble, followed by the destabilisation of multiple economies by Russia's invasion of Ukraine, and the surge in demand for cars, video games and other high-tech products in the wake of the COVID-19 pandemic.
One way of mitigating the risk of unpredictable disruptions is to domesticate production and supply: "The CHIPS and Science Act, proposed by the Biden Administration and enacted into law in August, is intended to bolster U.S. domestic research, development and production of semiconductors.
"And efforts by private industry toward that goal are already underway. Recently announced ventures include a US$40bn plan by Micron to build memory manufacturing in the U.S., extension of a partnership between Global Foundries and Qualcomm for domestic semiconductor production, and similar plans by Intel, Texas Instruments, Samsung Foundry and even TSMC, which recently completed construction of a US$12bn manufacturing facility in Phoenix, Arizona."
Anthony Rapa, partner and lead of the National Security Team of Blank Rome LLP said, "don't expect the balance of power in global chip production to alter significantly anytime soon, however.
"Taiwan is and will remain, as far as we can tell, one of the leading producers of chips in the world. "For that reason, Taiwan continues to be viewed as a global crown jewel of semiconductor production.'"
A Procurement Magazine article pointed out the numerous benefits of adapting procurement programmes to the newly disruptive environment and by implication, the risk of being too cost-driven, (usually the primary reason for single-supplier dependency).
"In this environment," the article states, "procurement leaders are shifting their focus from simply cost savings to more complex goals", including:
Improving supply chain risk mitigation and resiliency
Supporting nearshoring initiatives while aggressively pursuing savings
Increasing transparency
The article looked at a Bain & Company report into procurement success. The Bain & Company report highlights six new markers for success to consider:
Value management: Our mandate expands beyond cost savings, making us the engine behind ESG, supplier diversity, and supply risk mitigation.
Procurement strategy: We acquire goods and services at the best overall value.
Sustainability: Our solutions enhance environmental outcomes and boost social impact.
Organisation and operating model: We have the right-sized team, talent and coverage, as well as appropriate roles, responsibilities, and coordination with others.
Category management: We optimise results with a structured and strategic approach.