Supply Chain LIVE (NY): Innovation & Strategy Showcase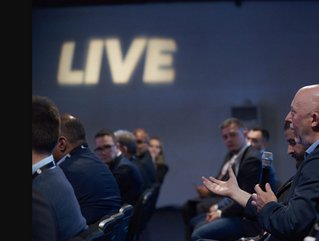 Procurement & Supply Chain LIVE New York Virtual will be streamed to a global virtual audience on 28 June, and will run from 14:55 pm to 20:45 pm BST.
Procurement & Supply Chain LIVE New York Virtual will feature top-line speakers from firms including Fujitsu, Logitech, ProcessUnity & Capgemini
Procurement & Supply Chain LIVE New York Virtual is set to showcase some of the industry's top disrupters across innovation, thought leadership and strategy.
Brought to you by BizClik, the event will be streamed to a global virtual audience on 28 June, and will run from 14:55 pm to 20:45 pm BST. Register for free now for this event.
Speakers include:
- Sheri Hinish, Global Sustainability Innovation & Ecosystem Leader, EY (and also known as the Supply Chain Queen).
To colleagues and clients, Hinish is known as the 'Supply Chain Queen'. Throughout her career, her purpose has been to make a meaningful impact for the clients, colleagues, partners and communities she serves. Hinish helps customers design and build sustainable enterprises and ecosystems using ethical innovation to strategically champion stewardship, and to create change that is impactful, equitable, and responsible.
Consistently recognised as a top leader, she has won numerous awards.
In her current role, she is a senior executive leading IBM's Sustainability Services and Alliances globally. She is a trusted partner and leading advocate inclusion and equity in STEM and 'supply chain with purpose' across social media and professional networks.
EY is a British multinational professional services partnership, and is one of the largest professional services networks in the world.
- Vitold Horodecki, VP Americas Chief Procurement Officer, Capgemini
Horodecki is an expert in complex global procurement projects, and a skilled negotiator with "a trained eye for market opportunities", he says of himself. He adds: "I'm an analyst with the management skills to see a project through to the final contract, and have a well-developed sense of communication tailored to every audience, from C-level to end-users.
"I'm an excellent project manager, capable of thinking out of the box to negotiate optimal cross-function, multi-country contracts, and a proven leader in management of change with new suppliers/software integration."
As a leading strategic partner to companies around the world, France-based Capgemini addresses all business needs, from strategy and design to managing operations.
- Patsy Kirsche Duncan Ruiz, Senior Director of Global Procurement, PepsiCo
Kirsche-Duncan-Ruiz is top-ranking operations' executive with 15 years of experience generating value for corporations "by applying my abilities in negotiation, analysis, and problem solving throughout the value stream", she says.
Her areas of expertise include: supply chain, forecasting, planning, productivity, KPIs, balance scorecard, commodities, procurement and negotiations.
PepsiCo is the largest food and beverage company in North America and the second-largest in the world, behind only Nestlé. Its products include household-name brands, including Pepsi, Frito-Lay and Quaker Oats.
- Matt Yanchyshyn, GM, Amazon Web Services (AWS), Marketplace & Partner Engineering
Yanchyshyn is a solutions architect on the AWS Technology Partners team. Based in New York City, he helps global and regional partners architect secure and high-performance applications for the cloud. He has over a decade of international digital media and cloud computing experience and has helped hundreds of customers bring compelling, AWS-backed products to market.
Amazon Web Services, a subsidiary of Amazon, provides on-demand cloud computing platforms and APIs to individuals, companies, and governments, on a pay-as-you-go basis.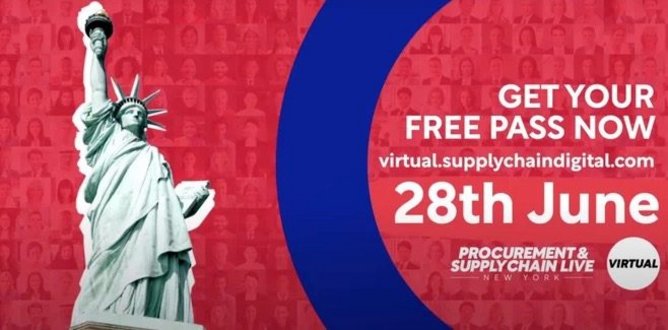 Procurement & Supply Chain LIVE Virtual (NY) - Get your free pass now!
Procurement & Supply Chain NY: Stage 1
Procurement & Supply Chain NY: Stage 2
Engage with Procurement & Supply Chain NY Virtual
The event will be staged on Brella, the premier virtual event platform. This will ensure all attendees have secure access to stream and view the full programme of events.
Key themes will include:
Circular economy
AI and intelligent procurement
ESG and resilient supply chains
'The packaging dilemma'
Digital transformation
Scope 3 and fossil fuels
The talent gap
The cost of energy procurement
Omnichannel sourcing
The one-day event features an elite line-up of strategic thinkers from across supply chain and procurement, who will take part in an array of keynotes, interactive fireside chats and panel discussions.
​​Partner organisations for Procurement & SupplyChain LIVE New York Virtual include:
We look forward to seeing you on June 28.