Supplier relationships begin to break down across regions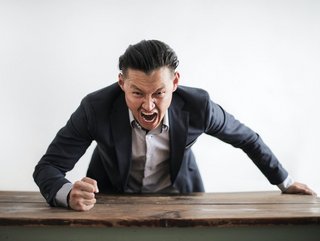 New research reveals 59% of businesses have had their supplier relationships terminated due to repeated late payments
A newly released Ivalua report has revealed that 36% of businesses, (more than a third), have extended payment terms for suppliers in the last 12 months in the UK alone.

The issue of repeated late payments is clearly now taking its toll across wider and wider regions. And it doesn't stop there.
The report also shows that procurement and supplier relationships now seem to be breaking down with a massive 59% of businesses reporting suppliers ending their relationships with them, due to repeated late payments.
These numbers are worrying, as the steady climb of financial risk is making itself felt across the procurement world.

The compounding of several global events has been putting an increasing strain on supplier relationships, with businesses reporting the reasons for these extended payment terms being the impact of COVID-19 (62%), Brexit (39%), and rising energy costs (38%).
And this crisis is underway in wider Europe too.
In an interview earlier this year, Procurement Magazine asked Ivalua's director for Northern Europe, Ian Thompson whether global events had impacted late payments.
Thompson said: "Severely, for many organisations. With organisations looking to safeguard their bottom lines, the problem of delayed payments has escalated. Many suppliers say late payments are putting them at financial risk.
Organisations need strong partnerships during such difficult times, or they'll find themselves struggling at the negotiating table. Strong supplier relationships drive efficient collaboration, and this helps with becoming a supplier of choice. Improving the timeliness of payment is the best way to achieve this. Being at the front of the queue is critical."
It seems that supplier relationships are only as strong as the bonds of business.

The new report expands on earlier Ivalua findings which discovered that supplier relationships were already rattling from the shockwaves of the pandemic as far back as June 2021.
Nearly two-thirds of European suppliers were feeling that their company was at financial risk due to pandemic-related late payments according to this earlier research, which also showed that 60% percent of suppliers had been challenged with requests from customers to extend their payment terms.
These earlier findings also showed a 30% increase in late payments, with 89% of suppliers reporting on the pressure to drive down costs beyond what is reasonable.

This means that the number of European businesses who had been asked for payments extensions revealed in the earlier report, (60%), reflected almost exactly, the number of UK businesses who had their supplier relationships terminated (59%) according to the new findings.
The regions are mirroring each other, and in turn mirroring the wider geopolitical and economic crises across the planet.

The extended and non-payment situation needs to be addressed, and fast.
To offset risks, there are benefits to using accounts payable automation technology such as cost-savings, real-time insights and supply chain transparency, but what is become increasingly apparent, is that such automation technologies - even with the full-force of the latest AI powering their calculations - may not be about to solve the conundrum of fracturing supplier relations.
Is a global solution required to solve the procurement/supplier problem?
Watch this space…