Strengthening procurement for enhanced scientific output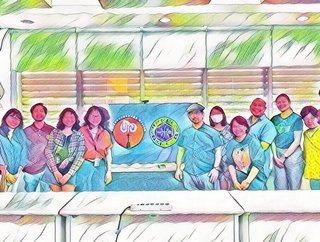 Strengthening procurement for enhanced scientific output
University of the Philippines-Diliman College of Science forges partnership with UP Procurement Office recognising procurement as driving force
According to UPD-CS Dean Giovanni Tapang, an impressive 44% of all publications from UP Diliman (The University of the Philippines), originate from the College of Science, accounting for 10% of the entire UP system's output and 2.5% of the country's total.
With a distinguished faculty of over 400 members, half of whom hold doctorate degrees, UPD-CS is at the forefront of scientific research in the Philippines.

The University of the Philippines-Diliman College of Science (UPD-CS) is committed to bolstering its contribution to the nation's scientific landscape by optimising and expediting its procurement practices, in particular.

Moreover, the college plays a pivotal role in nurturing the next generation of science, technology, and innovation leaders.
Each year, it produces more than 300 graduates at the undergraduate and graduate levels combined.
However, the Philippines falls short of the ideal ratio of 380 scientists per million, with only 189 scientists per million as of 2019, as reported by the National Academy of Science and Technology.
To bridge this gap, Tapang aims to fortify UPD-CS's capacity by implementing efficient procurement processes, as highlighted in a recent news release from the college.
He emphasised the importance of prudent resource allocation to maximise research efficiency, acknowledging that while procurement is not a scientific endeavour in itself, it can be approached with scientific methods.
Tapang further underscored the direct impact of streamlined procurement procedures on scientific research, noting that enhancing these processes would have a positive influence on the college's overall output.
This sentiment was echoed by UPPO Director Atty.
Flor Rissa Ofilada, who emphasised the indispensable roles of both researchers and administrators in advancing scientific knowledge.
The news release highlighted her agreement with Tapang, stating that at every stage of the procurement process, end users play a pivotal role as the primary drivers and initiators.
Ofilada acknowledged the significance of research assistants and administrative officers as the driving force behind procurement, not just within the College but also across the entire university. Their proactive involvement is crucial for the smooth execution of procurement activities.
Through their partnership, the UPD-CS and UP Procurement Office (UPPO) seek to optimise procurement processes, thereby empowering researchers to conduct their studies with utmost efficiency.
This collaborative effort between academia and procurement professionals holds great promise for enhancing scientific output and fostering scientific advancement in the Philippines.