South Africa's power procurement: Mozambique Partnership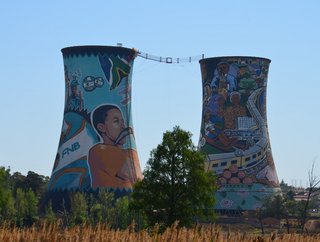 South Africa's power procurement: Mozambique Partnership
South Africa secures power procurement breakthrough, partnering with Mozambique to tackle load shedding and ensure a stable electricity supply
In a significant development, the South African Cabinet has granted approval to the Electricity Minister, Dr Kgosientsho Ramokgopa, for a comprehensive plan to import a substantial amount of electricity from Mozambique.
The aim is to address the challenges of load shedding, a frequent occurrence in South Africa.
The details of the power purchase agreement between the two countries will have an impact on South Africa's national grid.
Load shedding has been a persistent problem in South Africa, causing disruptions to various sectors and inconveniences to citizens.
To tackle this issue, Minister Ramokgopa travelled to Mozambique to explore opportunities for importing electricity.
The discussions between Ramokgopa and Mozambican Minister of Mineral Resources and Energy, Carlos Zacarias, were presented during a recent Cabinet meeting, and the initiative received the Cabinet's support.
Under the power purchase agreement, Mozambique has agreed to provide 80MW of electricity to South Africa immediately.
However, the long-term plan aims to secure an additional 1,000MW over the medium term.
This ambitious endeavour will strengthen South Africa's national grid and mitigate the impact of load shedding.
To implement the power procurement plan effectively, a well-structured procurement strategy will be crucial.
This strategy will involve meticulous planning, identification of potential suppliers, negotiation of favourable terms, and compliance with regulatory requirements.
Collaborative partnerships will also be established between South Africa and Mozambique to facilitate efficient cross-border transactions and ensure a seamless flow of electricity.
Importing electricity from Mozambique will enhance South Africa's energy security by diversifying its power sources and reducing dependence on domestic generation.
This increased stability and reliability will create a conducive environment for economic growth, attracting investments and stimulating development.
Furthermore, leveraging Mozambique's renewable energy resources, such as hydropower, aligns with South Africa's commitment to environmental sustainability and reducing carbon emissions.
The approval of the power procurement plan signifies a significant step forward in addressing South Africa's load shedding challenges.
By embracing strategic procurement and cross-border collaboration, the country aims to ensure a stable and reliable electricity supply for its citizens and businesses.
This ambitious endeavour highlights the crucial role of procurement in overcoming energy deficits and fostering sustainable development.