The Smart Cube report: Price volatility expected in H2 2023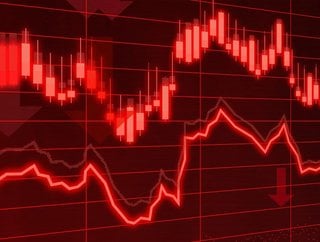 Price volatility expected in H2 2023
Price volatility is expected in H2 2023 because of a series of macroeconomic and geopolitical events that have disrupted global supply chains
The Topical Insights Report from The Smart Cube is predicting a series of challenges for procurement and supply chain operations in the second half of the year.
Volatile procurement landscape
The report suggests H2 2023's supply chain landscape is expected to be volatile, with fluctuating commodity prices, labour and material shortages, and shifting global dynamics influencing various industries, including industrial, consumer packaged goods, life sciences, and indirect categories.
This is being influenced by events that have disrupted global supply chains in the first half of the year, such as Germany's Supply Chain Due Diligence Act, the continued war between Russia and Ukraine, earthquakes in Turkey and Syria, and the US and Europe banking crisis.
Key report takeaways
The aerospace industry continues to suffer from labour and raw materials shortages, leading to delays in delivery; a situation which is likely to continue throughout H2 2023
As base oil prices rise, major lubricant companies are expected to revise their pricing upward after having offered discounts during H1 2023
Weak market demand and increasing supplies are likely to pull down the prices of steel, aluminium and nickel in the short term
Global wheat prices are expected to slightly rise in Q3 2023 due to anticipated supply issues in the US, coupled with a rise in demand from animal feed in China and the EU
Global sugar prices are expected to grow in H2 2023 primarily due to continuously rising demand from India, Indonesia and Thailand
Global energy consumption is expected to increase by ~1.3% Y-o-Y in 2023
After disruption caused by the Russia-Ukraine war, electricity supply is expected to improve in late 2023 as a result of increased natural gas supply from the US and the Middle East
US electricity prices are expected to increase ~2% M-o-M in August 2023 across retail, commercial and industrial sectors
Road freight rates will likely rise in H2 2023 as crude oil prices show an upward movement
"The Smart Cube's latest Topical Insights Report reveals the massive impact of numerous global disruptions and weather phenomena on the supply chains that underpin the global economy," said Ritesh Kumar, director of procurement and supply chain intelligence at The Smart Cube. "According to our experts, all signs point to commodity price fluctuations, labour and material shortages, and continued volatility to influence various sectors for the second half of the year.
"In an era characterised by unpredictability and macroeconomic events, being well-informed and agile is crucial for businesses, and preparing supply chains to mitigate risks and respond effectively to market fluctuations is paramount to maintain a competitive edge. Embracing the collaborative power of AI and human expertise empowers organisations to navigate challenges with foresight and adaptability, ensuring sustained success in today's dynamic landscape."
Ten steps CPOs can take
It comes after a McKinsey report suggest ten actionable steps CPOs can take to overcome procurement challenges in 2023.
Mckinsey says that in 2023, there is no space for one-size-fits-all procurement models, and that a category-level response is essential. Some categories continue to experience rising prices and supply constraints, requiring a cross-disciplinary approach to improve the total cost of ownership. Other categories are seeing downward price pressures, creating an imperative for procurement leaders to rapidly capture price improvements.
Action one: Conduct a 360-degree risk assessment
The first step, identified as "Action one," is to conduct a 360-degree risk assessment to identify vulnerabilities accurately. To decide on the right actions, Chief Procurement Officers (CPOs) need transparency about three types of risks:
How are events affecting the end-to-end value chain? Which categories may be hard to secure in the foreseeable future?
What vulnerabilities—including financial, fulfilment, reputational, and environmental—do suppliers face?
How are suppliers' costs of goods sold (COGS) trending? Can we quantify the inflation or deflation they face? What do the results mean for our company's P&L?
Companies must understand their upstream value chain to manage risks effectively. To provide insights required for scenario planning, a digital twin can be implemented.
An example, says Mckinsey, of a successful implementation is a European utility that continuously identifies and updates risks related to critical materials, key suppliers, and exposure to inflation. This solution is linked to external data sources and models inflation exposure to notify decision-makers of any new risks.
Action two: Gain real-time visibility
"Action two" is to gain real-time visibility. Leading companies have set up a resilience cockpit that provides real-time insights into customer demand, inventory, market pricing, and supply disruptions. The cockpit automatically enriches internal data with market data, making it accessible to CPOs and other company leaders.
The report gives the example of an automotive Original Equipment Manufacturer (OEM) that implemented a digital twin of its value chain by automating data flows using third-party databases, transport declarations, and news sites. The implementation resulted in a cockpit that monitored over 1,000 components and 100 raw materials. The cockpit integrated 60 data feeds across regions and specifications, enabling sensitivity analyses of different sources of volatility, such as foreign-exchange risk and individual site operations.
Partner across the supply chain:
Action three: Refresh category strategies
"Action three" is to refresh category strategies actively to manage costs and risks relating to labour and logistics. Procurement needs to apply market feedback quickly to capture emerging opportunities and work differently with suppliers. New relationships should focus on developing innovative specifications, improving sustainability, reducing emissions and waste, and building capabilities.
An example of a successful partnership is a specialty chemicals manufacturer that partnered with top suppliers of inflating commodities to radically improve the total cost of ownership and reduce risk. Procurement convened this program, including team members from R&D, operations, and finance. The internal participants worked with the supplier to rapidly qualify a lower-cost, lower-emission set of specifications that allowed the manufacturer to mitigate a double-digit cost increase.
Action 4: Enhance the risk operating model
"Action four" is to enhance the risk operating model to thrive in the current context. Companies must fundamentally upgrade their risk operating models, and priority enhancements can include the following systems:
Sales-at-risk dashboards. These dashboards present data from weekly monitoring of risks that affect sales and profits.
Supplier transparency. This analysis identifies suppliers and maps dependencies to assess network resilience and vulnerabilities (Exhibit 2).
Supply and demand prediction. Advanced solutions can predict future capacity shortages and situations requiring excessive lead time, so the company can pre stock inventory.
Modelling of measures' impact. Models can predict how well resilience measures are likely to achieve a defined set of objectives, such as those relating to volume and cost.
Partner across operations:
The report then points to the fact that procurement leaders have the ability to optimise operations and reduce energy consumption for their companies. To achieve this, Mckinsey proposed that they should take two key actions.
Action five: Optimise e2e operations
Action five involves optimising operations from end to end, which is becoming increasingly important due to the upward pressure on input prices. Procurement leaders can partner with cross-functional peers to address end-to-end levers such as reviewing specifications, challenging demand, and streamlining internal processes. These initiatives generate value regardless of market context and can provide a sustainable competitive advantage. Procurement leaders can collaborate with suppliers to reduce complexity, design to value, and update risk-reward profiles in partnership with finance and risk functions. Manufacturing and related functions can collaborate to better understand demand and response management, while sales and marketing can help track cost positions relative to competitors.
Action 6: Optimise energy consumption across terms
Action six involves optimising energy consumption in the short, mid, and long terms. Many companies are taking short-term actions to optimise energy demand in response to market disruptions, but this also presents an opportunity to optimise the future energy mix. Procurement leaders can introduce new technologies, enter into power purchase agreements, or implement self-generation capabilities. By conducting a 360-degree assessment of its energy-sourcing strategy, one global materials producer was able to analyse its energy mix under different market scenarios and establish a road map to revamp its energy sourcing over the next three years. This plan will decrease exposure to fossil fuels, reduce CO2 emissions by over 30 percent, and cut costs by 20 percent relative to base-case scenarios.
Mckinsey expresses that overall, procurement leaders have the ability to optimise operations and reduce energy consumption by collaborating with cross-functional peers and pursuing sustainable energy strategies.
Partner across commercial:
Procurement can collaborate with commercial capabilities to address integrated margin management and portfolio and product design for companies. This involves taking two actions.
Action 7: Coordinate responses for integrated margin management
Action seven involves coordinating responses for integrated margin management. This requires the tight integration of COGS and pricing, and procurement can provide real-time information on costs as well as insights about the market and competitors to help sales teams negotiate customer prices effectively. A packaged-foods manufacturer used a coordinated, cross-functional approach to offset inflation's effects on its business portfolio. This included securing alternative sources of supply, increasing internal inventory of constrained raw materials, leveraging derivatives to manage price risks, and reinvesting COGS into value-creating opportunities. By taking these steps, the company was able to create new offerings that met customer needs while controlling costs and protecting revenues, resulting in improved service and reduced lost sales compared to competitors.
Action 8: Redefine portfolio and product design
Action eight involves redefining portfolio and product design by scrutinising product designs to identify those that rely heavily on scarce materials and few suppliers. Companies can reduce dependencies wherever possible and push for rapid qualification. A consumer-packaged-goods manufacturer used advanced analytics to assess design changes in relation to consumer tolerances, equipping sourcing and R&D teams with alternative specifications and formulations that had little or no impact on consumer perception or acceptance. This allowed the company to avoid stockouts and offset price increases.
Overall, procurement can work with commercial capabilities to improve integrated margin management and portfolio and product design. This includes providing real-time cost information and market insights to sales teams and scrutinising product designs to reduce dependencies on scarce materials and suppliers. By taking these actions, companies can control costs, protect revenues, and improve service and customer satisfaction.
Leverage enablers:
To counter inflationary pressure, two additional actions can be taken, which serve as enablers.
Action 9: Coordinate a holistic response
Action nine involves coordinating a holistic response through a central nerve centre or control tower. Companies should establish an agile team composed of representatives from various functions with a mandate to take action to protect margins. This team would create transparency, monitor markets, and identify risks. It would also provide additional capacity for rapidly staffing projects or supporting supplier negotiations. Some nerve centres report daily to the CEO to enable rapid decision making. For example, one global materials producer set up a process and team to track commodity markets and the implications for the company's purchasing portfolio in anticipation of a recession. With an automated price analytics dashboard, the company could move faster than competitors to get price concessions from suppliers looking to secure their volumes amid uncertainty.
Action 10: Build new capabilities for resilience
Action ten involves building new capabilities for resilience. Procurement's chief asset is its talent. Procurement leaders need to build a team with the advanced skills required to compete in today's volatile environment, such as enhanced use of analytical tools and capabilities. Companies must also attract people for new roles, such as data scientists, data translators, and scrum masters, to win through insights. However, attracting and retaining top talent is a chronic challenge. To address this, companies are developing exciting career paths for procurement leaders and positioning procurement as a function where high performers come to sharpen their leadership skills, with executives sponsoring the trajectory of emerging talent.
*************************************************
For more insights into Procurement & Supply Chain - check out the latest edition of Procurement Magazine and be sure to follow us on LinkedIn & Twitter
Other magazines that may be of interest - Supply Chain Magazine | Sustainability Magazine
Please also check out our upcoming event - Procurement & Supply Chain LIVE in London at the BDC on Sept 26/27th 2023
*********************************************
BizClik is a global provider of B2B digital media platforms that cover 'Executive Communities' for CEOs, CFOs, CMOs, Sustainability Leaders, Procurement & Supply Chain Leaders, Technology & AI Leaders, Cyber Leaders, FinTech & InsurTech Leaders as well as covering industries such as Manufacturing, Mining, Energy, EV, Construction, Healthcare + Food & Drink.
BizClik, based in London, Dubai & New York offers services such as Content Creation, Advertising & Sponsorship Solutions, Webinars & Events.