Shell-Worley EFA to drive efficiency in energy sector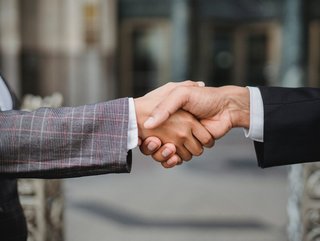 Shell-Worley EFA, to drive efficiency in energy sector
Strategic collaboration between Shell and Worley focuses on digitalisation, sustainability and costs, optimising procurement in energy industry
Global energy sector leader Shell, has awarded renowned engineering and project management company Worley, an Enterprise Framework Agreement (EFA).
An EFA is an agreement between one or multiple businesses or organisations, the primary objective of which is to establish the terms and conditions that will govern the contracts to be awarded over a specified period.

These terms typically encompass crucial aspects such as pricing and, when relevant, the anticipated quantity.
The Shell-Worley agreement signifies a long-term partnership aimed at enhancing efficiency, driving cost savings and delivering innovative solutions across Shell's diverse portfolio.
The collaboration between Shell and Worley establishes a collaborative partnership that promotes shared goals, mutual trust and effective communication.
It enables a streamlined approach to sourcing goods and services, standardises procurement practices and ensures compliance with regulatory requirements and industry best practices.
The Shell-Worley EFA aims to optimise procurement processes, resulting in increased efficiency and standardised workflows.
By leveraging Worley's expertise in engineering, procurement and project management, Shell can benefit from reduced cycle times, improved cost control and better resource planning.
Strategic sourcing, demand management and supplier collaboration are key areas of focus, enabling the partnership to drive cost savings and maximise value throughout the procurement lifecycle.
Worley's global supplier network, market intelligence and procurement expertise help identify cost optimisation opportunities, negotiate favourable contracts, and capitalise on economies of scale.
Worley's Chief Executive Officer, Chris Ashton commented: "We are pleased to be a strategic global partner with Shell in the execution of their upcoming projects and their journey to net zero, which is consistent with our purpose of delivering a more sustainable world."
The Shell-Worley partnership is focused on replication and digitalisation. The integration of digital platforms, data analytics and automation enhances visibility, data-driven decision-making and process efficiency.
Real-time tracking, performance monitoring and predictive analytics enable proactive risk mitigation, timely identification of bottlenecks and continuous improvement in procurement operations.
By embracing emerging technologies, the partnership aims to unlock new levels of efficiency and enable Shell to stay at the forefront of procurement innovation.
The EFA aligns with Shell's commitment to sustainability and responsible procurement practices. Environmental, social and governance (ESG) considerations are integrated into the procurement process, promoting the adoption of sustainable materials, ethical sourcing and supplier diversity.
By prioritising responsible procurement, the partnership contributes to environmental stewardship and strengthens Shell's reputation as a socially responsible and sustainable organisation.
The partnership serves as an example for other organisations to foster strategic collaborations that drive efficiency, innovation and sustainable growth in the dynamic world of procurement.