Scope 3 blindness risks greenwashing, Ivalua warns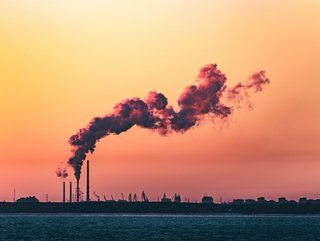 Scope 3 blindness risks greenwashing, Ivalua warns
Scope 3 emissions monitoring and measurement challenges may hinder environmental transparency and net zero commitments
Supply chain expert Ivalua warns today that businesses must radically improve their visibility into and measurement of Scope 3 emissions data to clear the path to net zero.
The UK government plans to launch a revised net zero strategy at the end of March, but more than half of UK organisations struggle to obtain reliable data on Scope 3 emissions, which make up 70% of emissions.
The issue is one which stretches far beyond the UK however - and effectively applies on a global scale, since carbon outputs including Scope 3 emissions are currently left to self-reporting, despite calls for a more scientific approach to the measurements.
This makes it virtually impossible to assess their true environmental impact and could lead to unintentional greenwashing and lack of progress on emissions reduction.
MP and former Energy Minister Chris Skidmore, recently reviewed net zero independently and claimed that the UK needs a new approach to curb emissions.
He recommended that the UK government should support businesses more to help them measure emissions through their supply chains.
Businesses giving evidence to the review said that they face a huge challenge in reporting Scope 3 emissions accurately and taking action to reduce them because of a lack of such data.
Alex Saric, Smart Procurement Expert at Ivalua, explains: "The UK government and businesses must urgently resolve the Scope 3 measurement conundrum. Otherwise, they could unintentionally greenwash their efforts to achieve net zero goals, because they cannot obtain or report accurately on Scope 3 emissions.
"This is often because organisations suffer from incomplete, absent or unreliable supplier data. They may have some visibility into Scope 3 emissions for critical suppliers, but few have that transparency into all immediate suppliers and deeper into their supply chains. This lack of visibility could block efforts to provide environmental transparency completely."
The net zero review also highlighted that emissions data is not readily available for many businesses. This makes it hard to compare and benchmark their performance against peers and industry standards.
This absence of reliable data is skewing the reality of all carbon emission monitoring efforts across the planet.
Businesses need to invest in technology that can help them collect, manage and analyse supplier data more effectively, as this will enable them to identify and address emissions hotspots in their supply chains and report on their progress more confidently. It will also help them collaborate with suppliers to drive innovation and find new ways to reduce emissions together.
Ivalua has recently launched a new solution called the Environmental Impact Center tool, which helps organisations measure and improve their environmental impact across their supply chains.
The solution enables organisations to collect and validate supplier data on various sustainability metrics, including Scope 3 emissions, and use it to inform procurement decisions and supplier engagement strategies.
"With Ivalua for Sustainability, organisations can gain a holistic view of their environmental footprint and take action to reduce it," says Saric. "This will help them achieve their net zero goals faster and more effectively, while also creating value for their stakeholders and society at large."
In a recent article for procurement magazine, Rejean Provost, Team Lead of ESG Strategy for TradeBeyond talked about the importance of prioritising sustainable procurement.
"Right now, brands and retailers are working toward a goal that can feel frustratingly out of reach," he said. "To keep pace with the Paris climate agreement's targets, businesses must cut their greenhouse gas emissions by at least half by 2030."
in the article, he discussed how achieving these objectives requires not only reducing direct greenhouse gas emissions but also Scope 3 emissions, including those created by their supply chains. These emissions account for 75% of companies' emissions on average, according to the World Resources Institute, but they're notoriously difficult to calculate and monitor."
Companies will have to find solutions soon.
Although some businesses already voluntarily report on their environmental impact, such reporting won't be optional for much longer.
Expanding beyond the scope 3 morass in the UK, Provost said: "The European Union's new Corporate Sustainability Reporting Directive, approved last fall, will require large companies to report on their environmental impact, and under a proposal being considered by the US Securities and Exchange Commission this spring, businesses would be required to report on their climate risks and account for their greenhouse gas emissions along their value chain.
"These environmental targets, along with the global push to eliminate forced labour and unsafe working conditions from the supply chain, have companies increasingly prioritising sustainable procurement, the practice of evaluating the environmental and social impact of their purchases and partnerships.
Yet as brands and retailers continue to weigh sustainable procurement strategies, they're too often neglecting some of the most important stakeholders in the product development process: the suppliers that manufacture their products."
The success of responsible sourcing initiatives hinges on their ability to align with their suppliers and create relationships fostered on trust and transparency.