Sastrify secures US$32m in Series B boosting SaaS innovation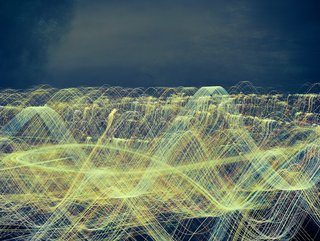 Sastrify secures US$32m in Series B driving SaaS innovation
Software-as-a-Service gets a boost with Procurement-Tech-Finance unifier Sastrify securing US$32m in Series B funding
The Sastrify platform is built on the principles of delivering optimal deals and simplifying the Software-as-a-Service (SaaS) subscription purchasing and renewal process.
The platform enables frictionless collaboration between procurement, tech and finance teams, and is being lauded as harnessing the best-in-class buying processes, powering strategic partnerships with leading SaaS vendors through its rapidly growing database of price benchmarks.
Gravitational pull on investments and clients
Supported by prominent investors Endeit, FirstMark, and HV Capital, Sastrify has garnered a substantial client-base comprising hundreds of global organisations, including esteemed names such as OnRunning, Pleo, and Capchase.
These partnerships and client successes underscore Sastrify's ability to deliver tangible value and drive efficiency across diverse industries.
Fortuitous financing for SaaS
The latest financing round comes at a critical time when companies worldwide are recognising the urgent need for comprehensive SaaS procurement solutions.

Sastrify is uniquely positioned to address the pressing challenges of SaaS sprawl, wasteful spending, and inefficient contract management.
By leveraging Sastrify's advanced technology and user-friendly interface, businesses can regain control over their SaaS ecosystem, optimise costs, and improve overall operational efficiency.
Modernising the SaaS procurement landscape

The leadership of Sastrify's founders, coupled with the expertise of its investors, has propelled the platform's growth trajectory.
With the infusion of US$32m in Series B funding, Sastrify is well-equipped to expand its global presence, fortify its position in the United States and Europe, and continue enhancing its product offerings to meet the evolving needs of mid-market and enterprise customers.
Sastrify remains committed to driving innovation and modernising the SaaS procurement landscape.
To Sastrify is to SaaStrify
Its automated processes, centralised approach and comprehensive analytics ensures that businesses and procurement departments can navigate the complex SaaS landscape through ensuring optimised spending, streamlined operations and enhanced decision-making.
Sastrify's latest funding milestone signifies not only its tremendous growth and market impact but also its dedication to transforming SaaS procurement and management.
With its visionary team, cutting-edge technology and commitment to customer success, Sastrify is poised to shape the future of SaaS procurement and drive substantial value for global business.