SAP: Stay competitive and resilient with category management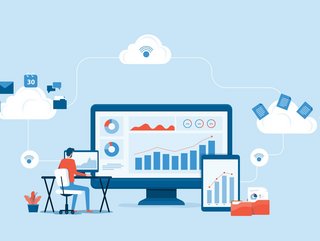 SAP: Stay competitive and resilient with category management
Discover why the digitalisation of category management can help businesses to stay competitive & resilient according to multinational software company SAP
Grappling with the tedious and monumental task of manual data collection, category managers aren't living up to their potential to think and execute strategically. In short, this is due to vital information being scatted in various software, applications, databases, and third parties, making nigh-on impossible to analyse or compare.
Recent research conducted by SAP speaking to 500 executives, found that category management is among the top drivers of digital transformation in procurement, with almost a third viewing the function as a top technological trend to implement in the coming year.
With this in mind, SAP has developed a new solution to help digitalise and streamline the development, execution, and monitoring of category strategies.
Discover SAP Category Management
First introduced at SAP Sapphire, SAP Category Management can help those in procurement move away from manual tracking and presentation tools. The solution enables category managers to use data strategically to identify trends, develop and execute strategies, and measure success against real business metrics.
SAP Category Management will be available in August 2023.
How can SAP Category Management support procurement professionals?
Driven by intelligence, SAP Category Management can support procurement professionals with:
In-depth insights to help those in procurement to form a cohesive category strategy
Access to embedded market dynamics and category intelligence
Consistent category management frameworks across regions
Opportunity analysis and recommendations
Improved resilience and agility when it comes to supply chain disruptions
Integration with other SAP Ariba solutions
"As organisations strive to manage costs and ensure compliance – while also making their supply chains more sustainable and resilient – the category management function needs to focus on strategic initiatives. But first, they must shed the constraints of today's manual processes. SAP Category Management helps digitalise category management processes and expand the ability of organisations to develop, execute, and monitor category strategies," commented SAP.