Report: Co2 utilisation necessary for circular economy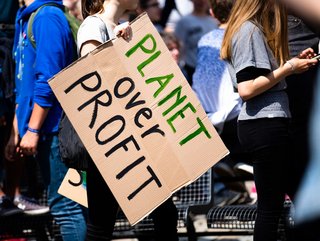 A new National Academies finds that Industry and Government should begin planning carbon dioxide utilisation in the Circular Economy
Based on analysis from the National Oceanic and Atmospheric Administration (NOAA) Global Monitoring Lab, global average atmospheric carbon dioxide was 414.72 parts per million ("ppm" for short) in 2021, setting a new record high despite the continued economic drag from the COVID-19 pandemic.

The jump of 2.58 ppm over 2021 amounts tied for 5th-highest annual increase in NOAA's 63-year record.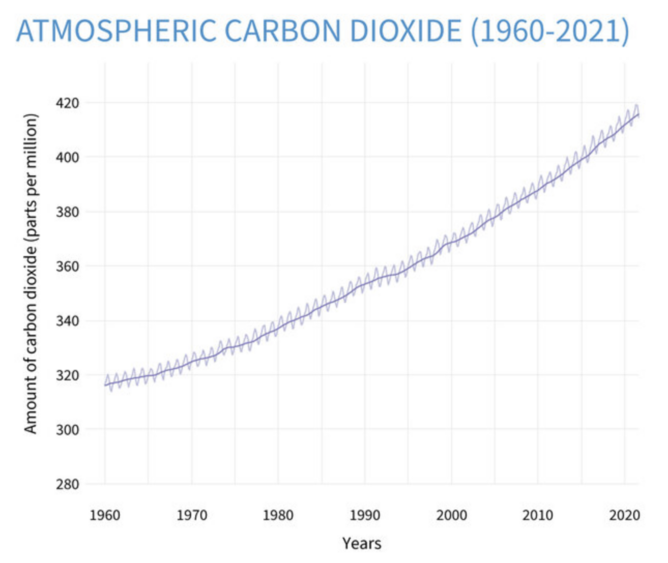 The NOAA states: "Carbon dioxide concentrations are rising mostly because of the fossil fuels that people are burning for energy.

"Fossil fuels like coal and oil contain carbon that plants pulled out of the atmosphere through photosynthesis over many millions of years; we are returning that carbon to the atmosphere in just a few hundred."

As procurement scrambles to implement processes to counteract the predicted cataclysmic effects of skyrocketing carbon emissions, such as working with suppliers that have circular economic mechanisms built-in to their operations, scientific innovations run the race alongside it.
A recently released report from National Academies (Sciences, Engineering and Medicine) says that industry and government should begin planning carbon dioxide utilisation in the Circular Economy.
The report states: "Industry and government should begin planning for the deployment of carbon dioxide utilisation systems — infrastructure and processes to transform CO2 into useful products — enabling a circular economy and in some cases durable removal of CO2 from the atmosphere."
There are many challenges ahead and this is simultaneously recognised by procurement, global industry and governments.
According to the report: "Despite challenges in deploying CO2 utilisation processes at present, CO2 utilisation can play an important role in the future net-zero emissions economy."
The report assesses the state of the infrastructure for CO2 transport, use, and storage and identifies key opportunities to improve and expand on that infrastructure for utilisation.
That very infrastructure underpins procurement and supply chain efforts the world-over, and is the very same that procurement and supply chain utilise in their efforts to navigate a carbon-laced terrain.
The report then goes on to state that "reaching net-zero will not mean eliminating carbon-based products and systems entirely, but rather ensuring that they are produced without adding net CO2 to the atmosphere.
"CO2 utilisation is an approach for sustainably manufacturing carbon-based products through chemical conversion. Some CO2 utilisation processes are already used to make products, including fertiliser and polymers.
A chair of the committee that wrote the report, commented: "Though it is still a nascent industry, carbon dioxide utilisation can effectively support the transition away from fossil carbon by providing pathways for sustainable synthesis of many carbon-based chemicals and materials that society needs.
"However, care should be taken to ensure that the build-out of the industry's infrastructure and transport systems involves early and ongoing community engagement."
The report however, did comment on current limitations, expressing that making carbon-based products from captured CO2 generally requires more energy than if using carbon from fossil fuels.
The report finds that these high energy requirements, combined with a lack of incentives to produce net-zero emission products, currently limit the commercialisation opportunities for CO2 utilisation.
"There will also be limited opportunities to leverage existing CO2 capture and transport infrastructure for future CO2 utilisation, as most of this infrastructure is used primarily in enhanced oil recovery, and therefore connects sources and sinks of CO2 that largely do not align with sustainable CO2 utilisation opportunities.
"Repurposing natural gas pipelines for transporting CO2 is being considered but would require case-by-case analysis and retrofitting costs," the report notes.
Opportunities for CO2 Utilisation
The report classifies products made through CO2 utilisation into two groups based on their estimated lifetime, and says that these groups should have different requirements to ensure compatibility with a net-zero emissions system.
"Products with a lifetime of at least 100 years, including concrete, aggregates, and some polymers, can be considered durable CO2 storage options, and so can be sustainably produced with carbon from either fossil fuels or non-fossil sources.

Products that decay and return CO2 to the atmosphere on shorter timespans, such as chemicals and fuels, must be derived from non-fossil carbon sources to be net-zero emissions compatible.
"Considering these sustainability criteria, and given current technologies and potential scale of deployment, there are two priority near-term opportunities for CO2 utilization infrastructure investment."
The report says:
Sustainable aviation fuel may be important for eliminating net CO2 emissions from air travel and could be produced by combining CO2 byproduct from bioethanol plants with clean hydrogen.
Captured CO2 from fossil or non-fossil sources can be mineralized to generate aggregates used for infrastructure such as roads and concrete for construction.
In terms the Infrastructure for CO2 Utilisation, there are a range of other promising CO2 utilisation opportunities for the industry, so capture and transport infrastructure built for carbon management in the coming years should be designed with flexibility in order to help meet the longer-term needs of the CO2 utilisation industry as it develops.
The time needed to implement these carbon-reducing systems have not yet reached maturation, and though there are many hopes towards achieving these goals, procurement and supply chain will need to distill their efforts to offset the escalation in carbon output.
To be fixed on rackety profit-driven models alone, will have disastrous consequences both for the environment and people that inhabit it, and for the organisations that are reluctant to play ball.
You must realign your culture, to match the rising awareness and ethos of the newly-emerging modernity. It's time for a new kind of competition: Let's compete to become more sustainable. It's the only way.