Procurement's journey to achieving net-zero initiatives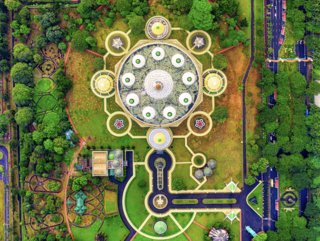 Taulia's Bob Glotfelty and HICX's Costas Xyloyiannis explain the need to improve ESG maturity in procurement if net-zero initiatives are to be met
In today's global market, 95% of Fortune 500 companies publish detailed information surrounding their environmental, social, and governance (ESG) efforts. This follows on from increased governmental and regulatory pressure, which demands more transparency and accountability from individual businesses if they want to thrive. It's something of which many CEOs and high-up officials are acutely aware.
"Most big companies today are committed to ESG activities," says Bob Glotfelty, Chief Growth Officer at Taulia.
In recent years, it has become very clear for many that 90% of an organisation's impact surrounding ESG isn't related to its direct activities, but instead comes from their supply chain.
"Those that are having a true impact, acknowledge the role that the supply chain plays in climate change, and the need to look beyond your own four walls. This is where procurement comes into play. It is where organisations have the ability to drive preferred behaviour within their supply chains," explains Glotfelty.
Industries ripe with opportunity, yet are still in the early stages
Ripe with opportunities to partner with suppliers to drive environmental change together, it is time for the procurement industry to grow its maturity when it comes to sustainability and achieving its net zero ambitions.
"Most companies are still in the very early stages of their ESG maturity," says Glotfelty, who attributes this to a couple of key challenges:
Making decisions. Within an organisation, such activities can take time, so a consensus needs to be achieved in order to move an initiative forward. It can be very challenging for organisations to make big and complex decisions.
Is the entire company brought into ESG? Such initiatives often require a strong top-down approach in order to be successful.
Adding to Glotfelty's comments, Costas Xyloyiannis, CEO of HICX, says: "Companies often neglect to view the supply chain as a whole and instead think only about their own environmental impact. A more mature approach is to recognise the direct and indirect impact that their actions have on their suppliers' ability to reduce emissions.
Is digitalisation the answer to ESG maturity challenges?
Digitalisation – a commonly heard phrase in today's business world. For more than 20 years, industry leaders have discussed the benefits of digitalisation.
Such solutions were typically used to reduce or remove the need for paper processes, which, in turn, has a positive impact on the environment. Since then, Glotfelty says that industries have expanded the capabilities of technology so that "there are now many other ways that digitalisation can help".
One such way is the use of digital solutions to efficiently gather supplier data – of key importance as data becomes the cornerstone of business acumen and transparency. "Digital solutions can help to better understand how your suppliers are performing based on key metrics such as their emissions. With these kinds of insights, organisations can select their preferred suppliers," Glotfelty continues.
Agreeing with Glotfelty, Xyloyiannis says: "It is important to recognise that no company is an island and that, particularly for large organisations, any ESG policy must include the entire supplier ecosystem. To achieve ESG commitments, organisations need extensive information about suppliers on which to base decisions. This data should be accurate, current and devoid of duplicates.
"But the reality is that many systems used to manage supplier information are not fit for purpose, lacking the ability to support the data hierarchy needed to manage all aspects of supplier data. The key to gathering useful data is preparing the foundation upon which to build the best possible supplier lists, creating a single source of truth in supplier data. To drive net-zero campaigns that are truly meaningful and maintainable, this is crucial."
Fundamental technologies for organisations to adopt
Whilst dependent on the maturity level of an organisation when it comes to leveraging some of the more advanced and innovative tools, Glotfelty details some of the key technology starting points for those not as advanced.
"For procurement professionals looking to drive sustainability and net zero within their supply chains, some of the basic foundations to build are an effective way to measure your efforts. I recommend looking into sustainability providers such as EcoVadis, who are able to remove the burden of measurement and evaluation for the function," says Glotfelty.
"Payment solutions are also useful tools to drive sustainability efforts," he adds. "Digitalisation in this area can help organisations to incentivise their suppliers with early payments to improve their sustainable efforts."
Xyloyiannis concludes: "When it comes to driving sustainability efforts, embracing best-of-breed technology to address specific challenges is immensely valuable. But this only works when the various systems used are integrated. Therefore, a platform that integrates supplier data with other functions across all solutions is fundamental.
"This way, a single source of truth in supplier data can be accessed and maintained
– across every single solution within the stack. This is the route to enabling supplier experience management and making informed ESG decisions."