Procurement's influence increases need for digitalisation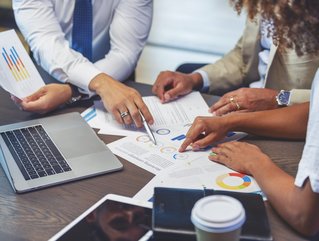 Procurement's influence increases need for digitalisation
Latest research by SpendHQ highlights the rising influence of procurement heightening the need for digital transformation in organisations
It is no secret that businesses have been significantly impacted by external disruption over the last two years, now with the current economic pressures, procurement's overall impact is even more crucial for organisations. Despite this organisations still need to enhance the function's operational efficiency and demonstrate its value.
According to SpendHQ, 91% of large organisations have senior executives overseeing procurement performance, with 38% of procurement teams presenting their priorities to the C-Suite for guidance and 25% setting their own.
Despite this, 75% of respondents doubt the accuracy of their data, with 73% of teams still tracking metrics with spreadsheets and other inefficient tools. In addition, 79% of non-procurement executives are either somewhat or not at all confident in using procurement data to make strategic decisions.
"Procurement teams must do more to build and maintain influence within their organisations, including removing the dependency on spreadsheets to become more efficient. By using the right technologies, such as spend intelligence and analytics, along with embracing procurement performance management as a general approach to enterprise collaboration, procurement can show finance and other key stakeholders reliable and indisputable data and become a trusted business partner," said Pierre Laprée, chief product officer of SpendHQ.
Elsewhere within the report, SpendHQ found that collaboration across enterprise departments in procurement is high, with 67% reporting collaboration with finance regularly, 60% with supply chain and logistics, and 60% with IT and operations. However, 43% reported never or rarely collaborating with manufacturing, and 39% never or rarely collaborating with sales and marketing.
Other key takeaways from the report
Procurement reporting: 63% of teams present their performance directly to executive leadership, 14% to the board of directors. Two of the top reported KPIs included negotiated savings and realised cost savings (71%), which were followed by risk and continuity (53%), sustainability (43%), and supplier diversity (23%).
ESG data concerns: 46% of procurement teams don't have enough ESG diversity data, 39% say their data is disconnected from sourcing and spend decisions, and another 39% lack plans to use ESG data.
Continuous improvement needed: 29% of teams have a sub-optimal approach for consolidating separate project tracking and reporting on a periodic basis, while 14% say they're highly fragmented, decentralised, and inconsistent.
Read the full report, here.