Procurement & Supply Chain LIVE: Event networking guide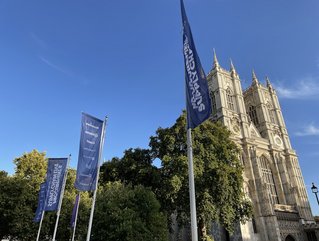 Procurement & Supply Chain LIVE London takes place from October 12-13. Here's how you can make the most out of the event's networking opportunities
BizClik's latest industry-insight event - Procurement & Supply Chain LIVE London - opened its doors today, and will run till tomorrow (October 13).
We're hosting the event at the stunning Queen Elizabeth II Centre, in the heart of Westminster, London.
During the two-day event, some of the biggest names in global supply chain and procurement will be taking to the stage, to share their insights and advice.
And, regardless of whether you choose to attend in person or virtually, all tickets to the event are completely FREE.
But, there are some big benefits to attending in person (beyond getting a break from the office!).
Alongside the must-see keynotes, attendees will be able to network with a 1,000-strong audience of leading supply chain and procurement influencers.
Brella: how to use our in-event app to network
To attend, register here.
Then, once you have registered we will send you login instructions to the easy-to-use virtual platform, Brella.
Through Brella, not only can you plan out your own personalised itinerary of keynotes, but those attending in person can pre-arrange networking opportunities during the two days.
Scroll through the audience list to find people that you are interested in meeting, and then you can either message them directly, or book a meet-up at a time that suits you both - all of which can be done through the Brella app.
Your in-app calendar will help you to manage your time in the most efficient, effective way possible.
You can find a full breakdown of the event's agenda here.
On both days, dedicated networking breaks are scheduled at 11:30 and 1:30, and to kick off the event, there are networking drinks arranged for 4:00 this afternoon. So, there are plenty of opportunities to expand your procurement network!