Procurement Magazine's weekly news digest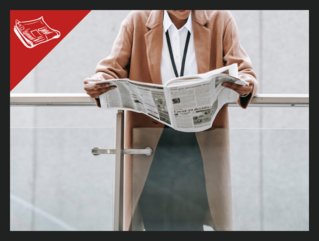 This week's news round-up takes a look at digital procurement, the new normal, Dr. Cristina Stanca-Mustea of Scoutbee, Paul Robertson of bp, SAP & more...
Companies who are outperforming their peers have either adopted cutting-edge, best-of-breed digital solutions or are planning to do so imminently

Kimball Electronics used the pandemic to bring its global facilities closer together to build life-saving equipment around the world for the new normal

Paul Robertson: Global Category Director, Procurement, Retail Assets & Advanced Mobility, on forging supplier partnerships and new supply chain ideas

Dr. Cristina Stanca-Mustea is Customer Operations Manager at Scoutbee. She spoke to us about the central importance of procurement, D&I and more...

The history & development of CLMs is bound up with legal & not procurement functions. Terzo can bring your CLM and your organisation into the modern world

SAP Business Network Chief Product Officer, Muhammad Alam tells Spend Connect LIVE its solutions will become available to highly regulated industries

A recent panel saw CCO for IKEA Retail, Marcus Engman talk of "changing consumer behaviour" as one way to solve ecological impact of discarded goods. Fair?