Procurement Culture with Dan Johnston, CEO of WorkStep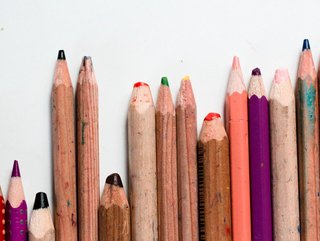 In an interview with Dan Johnston, CEO and co-founder of WorkStep we talk procurement culture, ESGs and Diversity and Inclusion
Could you please introduce yourself to our audience...
My name is Dan Johnston, and I am the co-founder and CEO of WorkStep. I started my career in logistics as a manager at a 3PL warehouse. During my time in this role, hiring and retention were top challenges.
In 2017, my co-founder and I launched WorkStep to solve this problem. We aimed to help companies understand the pain points, challenges and goals of frontline workers to improve the employee experience. WorkStep was created to give supply chain workers an easily accessible platform to provide feedback on safety concerns, training needs, aspirations and more. Managers then monitor and assess feedback in real time to take action based on these insights. The end result: less turnover, easier hiring, and happier and more productive employees.
Dan, what is culture, and how does it relate to procurement?
The average American spends one third of their life at work. That adds up to a whopping 90,000 hours. Workplace culture is the environment in which your employees experience this massive part of their lives. It's the collection of your workplace's attitudes, relationships, expectations, beliefs and more. And although many businesses are beginning to put a heightened focus on positive workplace culture, the procurement sector is extremely behind.
Supply chain roles have been around longer than social media managers and other tech positions that can often reap the benefits of a more positive workplace culture. Many companies become stuck in their ways with older departments, and don't appreciate the fact that truckers or warehouse workers want and need a positive culture too. These employees crave open communication, opportunities for growth, work-life balance, recognition and more. It's no longer a clock in, clock out ballgame.
Leading companies are driving change for procurement by learning what employees really want in their workplace culture. Instead of blindly raising wages and expecting satisfaction, they are uncovering real wants and needs from the source itself and driving positive change that goes beyond the paycheck – like creating more training opportunities or offering more consistent 1:1 check-ins with management.
How has the role of procurement shifted and why?
For leading businesses, procurement has transformed from a cost center to a major differentiator. With the right employees in place, procurement teams have a massive influence on the success of an organization and its overall bottom line. Everyone from the warehouse employee to the CPO plays a role in this.
What role does procurement play in things like ESGs, and Diversity and Inclusion?
It's procurement's job to ensure a company's supply chain is aligned with its ESG and DE&I values, initiatives and promises. At the most basic level, this begins with a company's network of people.
This is especially true on the DE&I side. If an organization isn't hiring and retaining diverse workers of different races, genders, ages, etc. – and working with companies that do so as well – they simply cannot claim to prioritize DE&I. This can have implications for its reputation, reporting and overall success.
Workforce retention companies that enable anonymous feedback can identify pain points and challenges that may lead to turnover among demographic groups. Breaking data into granular, actionable insights allows management teams to better understand the specific needs and concerns of their diverse workforce. This fuels retention, satisfaction, and overall better business outcomes.
For example, in Q3 of 2022, the factors contributing to female turnover were meaningfully different than the supply chain workforce as a whole. Specifically, safety and teamwork ranked much higher, while feedback and career growth were not as important to the women surveyed. Female turnover in the industry was also 7% above the overall average.
What are the main barriers to positive cultural shifts in procurement?
There are several barriers to positive cultural shifts in procurement that can be seen in WorkStep's quarterly turnover data. Every quarter, the lack of opportunity for career growth is at the top of the list – showing that progress hasn't been made. Most managers simply don't know this is a problem.
Last year, a WorkStep survey found that 40% of workers have never been asked to provide feedback. Failing to provide workers with a platform to voice concerns keeps issues like the need for career growth hidden away – fueling dissatisfaction and turnover.
Of the survey respondents that had been asked for feedback, 70% shared they felt their voices weren't heard. It isn't enough to simply send out surveys and collect feedback to create a positive culture. Management teams need to take action based on employee feedback.
What's one insight that you would like to share with your audience?
One of the biggest roadblocks facing supply chain workers is that management teams have virtually no concept of what their employees want. Many assume hourly employees clock in, clock out, and have no bigger stake than their paycheck. This assumption is dangerous and only leads to further turnover and a negative impact on a company's bottom line.
Hourly workers want rewarding careers – complete with promotions, recognition and coaching. Simply put, workers are human – and we all have motivations. Most of us want to grow, receive positive recognition and climb the ladder.
What do you think the future holds for the role of procurement?
As we head into the new year we are faced with a potential economic downturn, mass layoffs and the likelihood of more supply shortages. Fortunately, unlike past economic recessions, the blue-collar labor market remains strong. With so many job openings, we're hopeful that the sector will grow, improve and become a desirable place to work.
However, the sector's growth and ability to thrive is partially dependent on an overall shift in attitude from executive and management teams. If they fail to take action to improve the wellbeing of their workers, the supply chain will take far longer to bounce back from the historically high turnover cycle it's in.