Procurement News Digest: Dynamism, Data & Visibility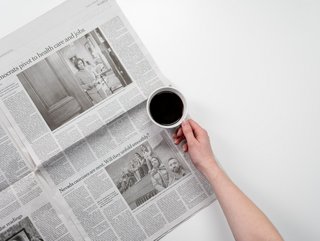 This week we look at Scoutbee, Walmart, StarCompliance & Vendorful to cast light on important principles of successful procurement & supply chain outcomes
Richard Hogg, General Manager (EMEA region) at Scoutbee talks about 'agility' as being central to organisational success in the face of supply chain and procurement disruptions. This agility (coupled with the strength of already-established and viable relationships), will be the determining factor for companies' successes or failures.
In an era of disruption, benchmarking is a vital tool for procurement functions to understand where their operations sit when compared to a given preference point, and these insights can help an organisation to identify potential gaps that need addressing within their operations and how best to do so in order to stay relevant and maintain their competitive edge.
American multinational retail corporation Walmart, is in the process of creating an e2e sustainable Angus beef supply chain through building a partner ecosystem that will allow it to both secure supply, as well as provide transparency for its customers across the chain. Walmart announced that it will acquire a minority stake in the rancher-owned company Sustainable Beef LLC, but withheld all the details of the deal
David Rowland, CTO at StarCompliance (Star), discusses Star's suite of compliance software which gives firms full visibility into the outside-business activities of their employees, enabling them to steer clear of risk and costly conflicts of interest and operate with confidence.
Star is now partnering with SMBC, a Japan-based banking group with a global client base. This alliance will give SMBC the tools it needs to monitor and better understand employees' charitable donations, private investments, board memberships and other outside-business activities.
Peter Bonney, CEO of Vendorful, recently spoke about the importance supplier visibility at Supply Chain LIVE: The Risk & Resilience Conference.
In April 2022, Procurement Magazine, Supply Chain Digital and Bizclik Media Group returned to London's Tobacco Dock to host our second Procurement & Supply Chain LIVE, where Bonney spoke about the issue and why it's essential to Supply chains and Procurement.