Owens Corning seeks fibreglass circular economy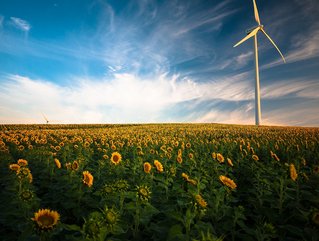 As sustainability efforts grow globally, Owens Corning, the the world's largest manufacturer of fibreglass composites seeks circular economy
Owens Corning, the world's largest manufacturer of fibreglass composites, has taken an important step toward reaching its circular economy aspiration with the announcement of enhanced shingle recycling efforts.
Corning, which boasts a revenue of US$2.13bn (2021), has a carbon footprint in proportion to its size.
The company intends to recycle 2mn tons of shingles per year in the US By 2030.
David Rabuano, its Senior Vice President and Chief Sustainability Officer said: "Owens Corning has a strong sustainability foundation and has set ambitious goals. This includes establishing circular economy business models that ensure materials in our products remain in the economy indefinitely. We are focused on bringing these breakthrough solutions to life as a critical next chapter of work in our sustainability journey," said "Our mission is to build a sustainable future through material innovation, and with this enhanced focus on shingle recycling we continue to make progress."
The company has launched workstreams focused on two methods of shingle recycling: recycling shingles into new shingles and recycling shingles into asphalt pavement. Both approaches intend to reclaim 100% of the shingle to eliminate product waste.
The move is just one among many others that are being seen across the world towards circular economies and net-zero efforts that are taking hold of corporate culture.
Recently, The World Economic Forum highlighted four other major companies in their efforts towards net zero economies: Royal Philips, Unilever, Ingka Group & ZF.
Royal Philips
Royal Philips (RP) has set a target of generating 25% of its revenue from circular products, services and solutions by 2025, according to the article.
"In 2018, the company announced its commitment to take back and repurpose all large medical systems that its customers were prepared to return by 2020. To support this, Philips started the Capital Equipment Coalition, a group of like-minded organisations, including ASML, Cisco, Dell, KPN, Damen, Lely, Enel and Vanderlande, to develop and share best practices."
Ingka Group (Ikea and more)
A recent Procurement Magazine article, discussed Ikea's approach to circular economies by focusing on the massive footprint of its furniture and mattresses etc.
Following this thread WEF states: "As part of its efforts to becoming a circular business, Ingka invested in RetourMatras, a company that dismantles mattresses and re-uses the waste, which has the capacity to recycle all mattresses disposed of in the Netherlands – 1.5 million annually. Ingka Group is not stopping there: it is targeting Belgium, Switzerland, Denmark, and Sweden next, and has made its first steps towards recycling mattresses in the United Kingdom."
Unilever
Focused on sustainable sourcing, Unilever's raw materials and packaging account for more than 60% of its direct value chain emissions.
This requires a firm emphasis on efforts to reduce emissions upstream of its operations.
"Unilever does not only collaborate with its own suppliers," the WEF article states. "It is a member of the 1.5-degree Supply Chain Leaders Exponential Roadmap Initiative and the Transform to Net Zero Initiative where it collaborates with other businesses in similar and different industries to share learnings and ideas for accelerating climate action in value chains."
Unilever has also been working with transport partners to test out battery-operated refrigeration systems in its trailers down-stream, and with customers to pilot warmer ice cream cabinets coupled with innovative new ice cream formulations.
Its efforts are increasingly geared towards the sustainable sourcing model which is to have a huge positive impact on the environment.
ZF (ZF Friedrichshafen)
ZF supplies systems for the automotive industry and has been working to reduce its carbon footprint through some key shifts in its operations.
"Since ZF directly and indirectly processes around 1.5 million tons of steel per year worldwide, one key lever to achieve this is the purchase of sustainable sourced material."
The company is achieving this by collaborating with its suppliers.
"ZF recently concluded a long-term supply agreement with H2 Green Steel - from 2025 through 2032 the company will ramp up and supply ZF with 250,000 tons of steel annually from a plant in Northern Sweden. This plant has end-to-end digitization, electricity from renewable sources and uses green hydrogen instead of coal. Using green hydrogen instead of coal means that the chemical reaction that occurs during steel-making emits water as opposed to CO2."
Sustainability efforts continue to mount across the planet but the question still remains as to whether they will be enough to avert catastrophic climate crises.