OECD: No 'real recession' as 'global economic turndown' hits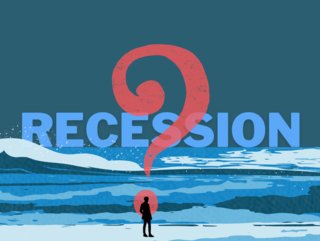 The OECD advises policymakers that their top priority should be fight against inflation as globe enters 'economic turndown'
Europe is to be hit hardest in the 'global slowdown' according to the The Organisation for Economic Co-operation and Development (OECD).
The interesting phrase implies that a true recession is not in full-swing, as the global economy faces the worst energy crisis since the 1970s.
The OECD added that policymakers top priority should be in fighting inflation.
The OECD forecast that world economic growth would slow from 3.1% this year, (slightly more than the OECD foresaw in its September projections), to 2.2% next year - before accelerating to 2.7% in 2024.
This cascade of economic events will continue to apply the pressure on procurement, which is already feeling the weight of inflation and the stifling costs of the energy crisis.
According to a recent Office for National Statistics (ONS) report, untameable increases in oil and gas prices have led to business insolvencies reaching their highest levels since the 2008 economic crash.
This skyrocketing rate of inflation is taking its toll on business across the globe. Just in the UK alone, 5,629 businesses have already crashed as a result of soaring energy bills and raw material costs, according to the report.
Recalcitrant oil and gas prices are giving way to record levels of global inflation, with energy-crisis-waves expected to continue expanding.
The net of economic turmoil is cast much wider than the UK, with many countries in the EU and beyond 'at odds over how to tackle the energy crisis' according to another recent report by the International Business Times.
With reports that procurement stress is already taking its toll on procurement professionals as supply chain woes bite, we could be in for a long winter.
Richard Wilding, Emeritus Professor in Supply Chain Strategy at Cranfield School of Management, told the UK parliament's International Trade Committee that procurement environments at present are "volatile, uncertain, complex and ambiguous".
He added: "I think it's very important to recognise the strain this is putting on those supply chain professionals and procurement professionals within the industry. We're starting to pick up on a lot of people who are quite stressed. It's starting to have a toll on the number of people in the profession."
The operative 'economic turndown', (which doesn't seem euphemistic at all), will have unwavering effects on procurement functions and operations internationally.
Changing procurement strategies to build a resilient supply chain is essential to navigating during the (seemingly, partial) eclipse.
Highly skilled procurement professionals are growing in value as businesses search for the best ways to protect themselves against rising prices. Cost-effective procurement strategies have always been highly sought after, but now the procurement role also involves managing risk and promoting sustainability.
Tackling rising inflation is not an easy job. However, with effective risk management strategies and strong supplier relationships in place, procurement professionals can minimise financial disruptions and help to develop a sustainable and resilient supply chain, even in face of the most dire outcomes - like - economic 'downturns'.