No procurement team is an island
By Ilija Ugrinic | Commercial Solutions Director | Proactis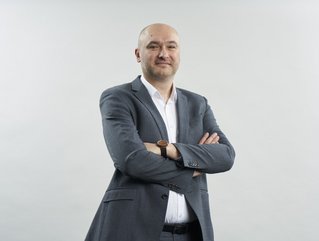 Ilija Ugrinic is Commercial Solutions Director at Proactis
Why your procurement teams are the key to business success and why letting them lead will give your organisation an array of untapped advantages
Once an exercise of 'putting what you need in the trolley', the weekly shop today is fraught with moral quandaries in each supermarket aisle. Apples are on the list. But where have they been flown in from? Should I be buying British? Do they come in plastic packaging? Are they Fair Trade? Organic?
With more attention being paid to the consequences of our buying habits, the environmental and social impact of our purchases now factor into how we stock our cupboards.
For businesses, buying decisions are held under even greater scrutiny. Often buying directly from the primary supplier, and spending considerably more in each transaction than the average consumer would do, the impact that a business can make in its decision of where to shop – both good and bad – is considerable.
With that, businesses have entered a new era of buying. Understanding the Environmental, Social and Governance (ESG) impacts of the suppliers that they buy from – and indeed the impacts of their suppliers' own respective supply chain - has never been more important. The stakes for procurement teams are therefore high as buying is intrinsically linked with organisational risk, compliance and financial resilience.
The rising star of procurement teams
Whilst the role of procurement itself has not materially changed, the weight and the implications behind each decision that is made is far greater. Procurement acts as a safeguard to minimising supply chain risks, considering the myriad of factors from supplier financial health, to ensuring compliance to Anti-Slavery and Modern-Bribery legislation.
But the irony is that, despite this vital role, procurement teams still face isolation within their organisations. And it's often only when things go wrong that the rest of the business fully realises the importance of their role. This lack of appreciation of procurement often leads to disjointed approaches to purchasing and maverick spend - an act that is even more damaging to budgets and financial planning when inflation is directly increasing costs.
But along with preventing the business from capitalising on the best negotiated contracts, maverick spend can cause organisational risk if buyers purchase from a supplier that does not meet high enough ESG standards or indeed has not been fully vetted by the procurement function prior to purchase. And if private sector organisations are one day required to provide transparent reports on sourcing – like what we will see in the EU with the introduction of the Corporate Sustainability Reporting Directive (CSRD) – then the impacts become even more severe.
Cooperate, collaborate, listen
Needless to say, the role that procurement plays is integral to business and can affect every department. So we cannot let procurement teams continue to be in an island in some cases - or regress to this position in others. For a business to excel, and protect itself from risk, it is critical that the entire organisation cooperates, collaborates and follows their procurement team's advice.
This is often easier said than done and requires effort from every level of the business. To achieve this, procurement teams need sufficient support and recognition from leadership to encourage colleagues to respect the structures that they put in place. They need assistance from internal comms teams to educate the entire business about the implications of things like maverick spend. But the thing that can have the biggest impact of all is a clear guided buying process, to lead purchaser to contracts negotiated by procurement.
Whilst not a new concept for procurement leaders, the idea of guided buying has been difficult for many mid-market services organisations to implement, largely because of the volume of suppliers involved, the lack of stakeholder commitment to ensure first-time purchase ordering, and the stakeholder ownership to embed guided buying from a procurement and finance perspective. With a defined supply chain and clearly outlined preferred suppliers, buyers embracing electronic ordering can be guided to those suppliers and the respective goods and services information, with a consumer driven buying experience that ensures controlled, easy purchasing, with accuracy of pricing. So, if apples are what you're buying, you can order them at a click of a button in the knowledge the supplier has been carefully selected factoring in all the strategic procurement considerations, including that any ESG-determined criteria has been done for you.
The guided experience
Implementing a guided buying experience ensures that the organisation is purchasing from those suppliers that the procurement function has carefully considered and negotiated the best value for money agreements with. It can solve several challenges companies will currently be facing, while helping to drive down costs and reduce the impacts of maverick spend and the challenges that come with having a high volume of suppliers. Businesses will be reassured that purchasing is only taking place from suppliers with ESG standards that align with organisational targets, and finance teams will have far superior visibility of real-time spend.
Working closer together for organisational advantage
Omitting the distance between procurement and a wider organisation should be a key priority for businesses as the whole supply chain enters a period of greater scrutiny. So as procurement teams face the pressures of these new, heightened responsibilities to improve ESG credentials against a cost saving backdrop due to economic uncertainty- and to identify and resolve any potential supply chain risks – automation and the adoption of software to specifically handle and assist in these scenarios has a critical role to play.
Taking any form of organisational risk is rarely worthwhile, so any means to introduce user-friendly controls, and ensure a business feels the influence of its procurement team, will always be worthwhile. After all, it only takes one rotten apple to sour the barrel.

Ilija Ugrinic is Commercial Solutions Director at Proactis