New laws to combat greenwashing reflect wider global issues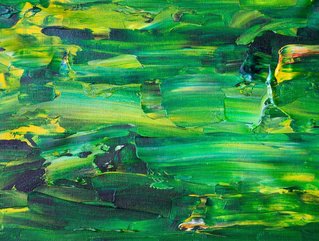 New laws to combat greenwashing reflect wider global issues
Global sustainability reporting conundrum needs resolution as European Union proposes law to prevent greenwashing reflecting global sustainability needs
The European Union (EU) has proposed a new law to address greenwashing; a practice where companies mislead consumers about the environmental benefits of their products or services.
The proposed law aims to promote credible and trustworthy environmental claims, enabling consumers to make more informed choices and encouraging businesses to prioritise environmental sustainability.
The implications of greenwashing has far-reaching consequences for procurement as the function increasingly seeks out suppliers who have sustainability and ESGs as part of their business ethos.
The growing demand for companies with sustainable practices among the emerging environmentally-consciousness consumer-base is reorienting procurement's focus towards sustainability as part of a new paradigm of triple-bottom lines which incorporates 'people', 'planet' and 'profit' into the same framework.
The importance of transparency and verifiable claims of sustainability is growing accordingly, and this can be seen under the new criteria, which means that companies will face stricter standards for making environmental claims about their products and services.
Current labelling systems can be confusing and many environmental claims lack reliability, leading to low levels of consumer trust and potential greenwashing by companies.
The numbers speak for themselves. The European Commission points to findings that 53% of green claims give vague, misleading or unfounded information, while 40% of claims have no supporting evidence whatsoever.
The problem is further compounded since there are 230 disparate sustainability labels and 100 green energy labels across the EU, with vastly different levels of transparency. To make matters worse, around 50% of green labels offer either weak or non-existent verification.
In response to this disarray, the new law will seek to protect consumers and the environment by promoting credible and trustworthy environmental labels and claims, enabling consumers to make more informed choices and encouraging businesses to prioritise environmental sustainability.
The proposal for a Directive on Green Claims was adopted by the Commission in March 2022, supporting the aim of empowering consumers in the green transition.
According to the Commission's website the objectives are as follows:
Objectives
The proposal on green claims aims to
make green claims reliable, comparable and verifiable across the EU
protect consumers from greenwashing
contribute to creating a circular and green EU economy by enabling consumers to make informed purchasing decisions
help establish a level playing field when it comes to environmental performance of products
Law
In March 2022, the Commission adopted a proposal for a Directive on Green Claims. The proposal complements and further operationalises the proposal for a Directive on empowering consumers in the green transition.
Key measures
To ensure consumers receive reliable, comparable and verifiable environmental information on products, the proposal includes
clear criteria on how companies should prove their environmental claims and labels
requirements for these claims and labels to be checked by an independent and accredited verifier and
new rules on governance of environmental labelling schemes to ensure they are solid, transparent and reliable
The proposal targets explicit claims that
are made on a voluntary basis by businesses towards consumers,
cover the environmental impacts, aspects or performance of a product or the trader itself
are not currently covered by other EU rules
Transparency as the key to global sustainability and procurement efforts
Procurement Magazine recently reported on the same lack of transparency as a major hindrance to Scope 3 emissions, which is another major impediment to sustainable procurement efforts.

Scope 3 emissions are a type of greenhouse gas emissions that occur in the value chain of a company but are not directly under its control.

These emissions arise from activities such as the extraction and production of purchased materials and goods, transportation and distribution of products, use of products and services by customers, and end-of-life treatment of products.
They are often considered the most challenging and complex type of emissions to measure and manage, as they involve a wide range of indirect activities across the entire supply chain, but despite this complexity, addressing and reducing Scope 3 emissions is essential for companies to achieve their sustainability goals and contribute to the overall reduction of global emissions.
Under the article, procurement magazine looked at the problems associated with the monitoring and measuring of Scope 3, which hinder environmental transparency and net zero commitments.
On the issue, Alex Saric, Smart Procurement Expert at Ivalua, explained: "Businesses must urgently resolve the Scope 3 measurement conundrum.

"Otherwise, they could unintentionally greenwash their efforts to achieve net zero goals, because they cannot obtain or report accurately on Scope 3 emissions.
"This is often because organisations suffer from incomplete, absent or unreliable supplier data.

"They may have some visibility into Scope 3 emissions for critical suppliers, but few have that transparency into all immediate suppliers and deeper into their supply chains. This lack of visibility could block efforts to provide environmental transparency completely."
A net zero review highlighted that emissions data is not readily available for many businesses. This makes it hard to compare and benchmark their performance against peers and industry standards.
This absence of reliable data is skewing the reality of all carbon emission monitoring efforts across the planet, and transparency is absolutely necessary to address the issue, and to allow for procurement to be able to actively do its job in engaging with environmentally-friendly businesses on a global scale.