Mounting ESG hurdles and the pivotal role of procurement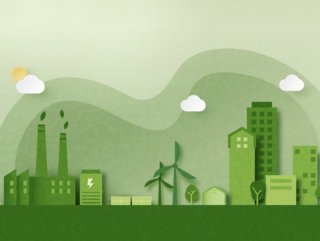 Mark Perera, Co-Founder and CEO of supplier collaboration and innovation platform Vizibl on overcoming ESG obstacles though skills, processes & technology
Mark Perera is CEO and Co-Founder of Vizibl, the company behind the world's leading supplier collaboration and innovation platform.
As CEO, a large part of Perera's role involves speaking directly to Vizibl's customers and prospects to learn more about their challenges, gaining an understanding of how Vizibl can work alongside them to iterate on and expand existing offerings to meet those needs.
Procurement's sustainability progress
Perera feels that "there has been an overall lack of real progress in sustainability", though he emphasises that "this isn't something that can be landed at the door of procurement alone", with "some mitigating factors at play that have also prevented things from moving forward at the pace that they need to".
He says procurement has had more "immediate" issues to deal with in the supply chain, mainly caused by the hangover from COVID-19, the ongoing Russian war in Ukraine, and – for people in the UK – Brexit-related supply problems. Therefore, ways to reduce scope 3 emissions in the value chain, for example, have once again had to take a back seat.
Alongside those issues, however, he thinks there's also a concern over a lack of real movement on actually tackling sustainability-related issues. At Vizibl, there's a saying that "action beats inaction every time", yet there are still too many cases of following lagging metrics rather than leading ones.
Perera says: "Businesses are becoming better and better at measuring their impact, but what are they doing about it? Significant progress has been made in a few areas, but in many cases, the answer remains that we aren't doing enough."
How sustainability efforts have been impacted by disruptions
Perera believes that, in general, climate change research and collaboration work has been affected by global and geopolitical events over the last few years. Russia's invasion of Ukraine, in particular, has stymied collaboration between not only nations, but in some cases, entirely cut off supply chains that flowed from East to West.
"The war in Ukraine has greatly reduced global access to previously reliable sources of wheat and oil," he says, "leading to shortages that have increased prices by around 20% and 50%, respectively – the knock-on effect of which is projected to cost the global economy around $2.8tn in lost output by the end of 2023.
"Naturally, these more urgent, pressing issues for supply chain and procurement leaders have forced the sustainability agenda once again into the back seat; the looming and overwhelming threat of climate change is, after all, not as immediate a problem as ballooning day-to-day costs for both businesses and consumers alike."
Nevertheless, Perera says that, with 2023 almost upon us and the planet looking less and less likely to avoid careening towards hotter temperatures – in fact, we now have a 50% chance of exceeding the 1.5°C-above-pre-industrial-temperatures limit before we even see 2030 – there has never been a more important time for ESG goals to be at the top of the corporate agenda. And procurement has a unique opportunity to lead the way.
Top of the CPO ESG agenda for 2023
"In an environmental sense, while there's plenty of much-needed talk about reducing greenhouse gas emissions, water security needs to move rapidly up the agenda of business leaders," says Perera.
The UN predicts a 40% global shortfall in water supply by 2030 if current consumption and production patterns fail to change, while analysis by NASA suggests that 13 of the world's 37 largest aquifers have been depleted to the point where regional water availability is threatened.
"Water is an essential resource for many companies, especially those that have manufacturing in their direct or indirect operations. As we move through the 2020s, it's essential that CPOs prioritise sustainable water usage throughout their operations."
Moving into the social portion of ESG, Perera believes that it continues to make good business sense for CPOs to have a robust methodology for reporting on human rights in their supplier base.
Businesses can find themselves involved in lawsuits, suffer reputational harm, and miss out on opportunities and investments if they fail to properly care for the people who keep them in business. And, against the backdrop of modern slavery cases rising significantly in recent years – 86% of which took place in private sector supply chains – human rights must remain top of any CPO's social agenda.
From a governance standpoint, Perera says that sustainable sourcing is both an established practice for CPOs, and also one that's going to need further collaboration and innovation to remain viable. With increasing interest in greener versions of much-needed materials like steel and aluminium, a new issue is emerging: the lack of supply to meet the demand.
Without very deliberate decisions made by buying companies to adhere to sustainability principles, this lack of supply will both force companies to revert to sourcing original materials and drive up the prices of recycled alternatives.
"The most mature procurement organisations will need to harness the power of supplier collaboration and open innovation to transform unsustainable categories into brand-new opportunities for both their own business and the wider market."
Most beneficial factors for CPOs looking to drive ESG initiatives
Perera believes that it can be tempting to try and pool resources into one area and focus primarily on capability uplift, process improvements or new technologies individually. Unfortunately, the inconvenient truth is that it's all three in concert that will be necessary if CPOs are to meet ESG challenges head-on with the urgency that is required.
He says that while it's commonly quipped that without robust processes, you have teams that work ineffectively, without appropriate technology, you have teams that work inefficiently, and without the right (skilled) people you don't have a team at all.
Perera doesn't see any of these as viable options as we address the sustainability hurdles facing us. The combination of appropriately skilled team members using robust, fit-for-purpose processes underpinned by enabling technology is the only way in which CPOs will be able to deliver on strategic sustainability goals in the way that they need to: systematically – and at scale.