Ivalua: Humanising supplier relationships though S2P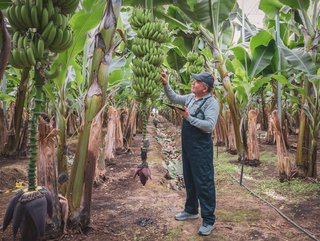 supplier engagement
Ian Thompson, VP of Northern Europe at Ivalua explains why the way we see our relationships, affects outcomes. All through the lens of Source-to-Pay.
I caught up with Ian Thompson, Ivalua's VP for Northern Europe at IvaluaNow in Paris to talk about Source-to-Pay (S2P), 'supplier' relationships, and Ivalua's projects concerning sustainability and beyond – and you'll understand why the term 'supplier' is contained within quotation marks as you read on.
Thompson has worked his entire career in procurement and supply chain technologies, and has been involved in supply chain integration, major projects and evaluations – always involved in the process of buying and supplying.
"I didn't sit on my father's knee and say, 'I want to be in procurement technology'," he says.
"It was a job that I got after college, but now, it's 22 years later, and here I am. I've been involved in project work and on the commercial side, and I'm now in a management and leadership role."
Thompson says that what he does is all about trying to create a team that believes in what they are doing, as well as believes in themselves, wanting to engender that through an inclusive and positive atmosphere.

The development of S2P & future supply chain disruptions
The disruptions that came about following COVID-19 and the war in Ukraine proved to be both a major challenge and offered major opportunities. When asked about S2P in relation to future disruptions in the supply chain, Thompson says: "What you measure and how you select is the first thing."
A company can, he says, do more than just provide a catalogue of products, so it's important to begin by considering its capabilities. "During the pandemic, for example, there was a company that was providing point-of-sale equipment for a supermarket. Because the supermarket understood that the company was not just providing a catalogue of services – and because they knew that the company had GPS software, vehicles, and so on – they actually brought them in to augment their delivery.
"So understanding what a company can do, its capabilities, and the outcomes that you can bring about through creative innovation will allow you to get a much better performance from the suppliers that you have."
Thompson then points to assessing risk and resilience. He says that trying to understand the individual supplier and how it's set up to disaster recovery and the way it manages risk, will be an important factor in dealing with future supply chain disruptions.
He says: "But, in all likelihood, the best way of managing disruption risk is to have a larger quantity of suppliers in your network. So, even though you may buy all of your products or commodity apps from a certain supplier – because, let's say that's sufficient, administratively easy, or gives you leverage on your spend, in terms of driving prices – it's also much more risky than buying the same quantity spread between ten different suppliers."

Managing suppliers, managing friends
Thompson highlights that S2P software and technology means that a lot of the traditional downside of dealing with a host of suppliers have largely gone away because of digitisation.
"Fifteen years ago, you would've struggled to manage a hundred friends, but now you're able to because of technology. In many ways, supplier management is a similar affair."
Although it may seem an odd thing for him to say the above as a procurement professional, Thompson points out that he actually doesn't like the term 'supplier'. "The reason," he says, "is that 'supplier' is actually a way of describing a company – and a company is like a node in the network, which is the economy.
"Take myself, for example: I'm a colleague, I'm a friend; I'm a father, a husband; and I embody all of these different characteristics. But, behind them all, there's actually a person."
"Companies are considered to be composed of customers, innovators, competitors, agents pushing out content and so on, and they've got all of these different characteristics. And, of course, it just so happens that when you're a procurement professional, you interact with the supply side of things.
"When it comes to suppliers, I need to squeeze them. I need to get them all to comply with X, Y, Z. What you really need to ask is, 'how can they help me to innovate?'; 'what do they know that I don't know?'; 'what information can they share with me about the reality of our supply chain?'."
Here, Thompson hits upon the fact that the way in which we approach something changes the very thing we find, and it closely ties into his philosophical, yet concrete approach to supplier relationships.

The role of technology in humanising procurement
Thompson says that all of this can't be done without technology, because without it, all of your efforts, and all of "the burn" on your organisation will just be about managing the fact that suppliers exist.
"But," he says, "you can let technology take care of that side of things, and then you can begin to see your suppliers as an entity; and your connection to them as more than just a commodity-type relationship."
He says that it's important to understand your suppliers and to be able to see what they do, and that this has the power to transform 'supplier' relationships, and to significant ramifications.

S2P's relationship to ESGs
Ivalua is doing a lot in the S2P space within supplier relationship management (SRM) at the moment, as well as in sourcing and their environmental impact centre. A lot of Ivalua's efforts are about providing understanding to Scope 3.
"The environmental impact centre means that you are actually part of a network that is trying to understand the full implications of carbon emissions across the entire value chain – and this is actually quite profound. For example, where an organisation sources its product from might surprise them, in terms of actual carbon impact, and Ivalua can help them to change and innovate to reduce their carbon footprint.
"If, for example, you measure the United Kingdom's carbon output, we're fairly low down on the global stage, representing about 1% of the global total. But if you look at it in terms of what we consume and what impact we have across the chain, it's far more consequential than many would assume. Companies are no different.
"The big question is: 'Do you believe that sourcing decisions will get affected heavily by the carbon impact, or is it still always going to be a financial decision?'. My answer to that is that sustainability is increasingly becoming an unavoidable subject, simply because your investors, your customers, and your employees all care about the impact of carbon emissions."
The future of S2P
When asked about his thoughts on the future of S2P, Thompson replies that structurally, he believes it's going to be the same. He emphasises that many companies can get lost in notions of technology suddenly quantum-leaping and this becoming a sci-fi world, which he says is "just really not true".
"But there are developmental aspects to S2P that will have a great impact," he says.
"S2P can produce a lot of data, and, with machine learning and AI, we'll be able to better understand that data.
"On the payments side of things, there'll be more effective and efficient ways that organisations can provide financing to suppliers, such as helping to receive them in a much faster, more secure manner."
I ask him what the one message is that he'd like his audience to know. Quoting Voltaire, Thompson replies: "Don't let the perfect become the enemy of the good. Just because it's difficult to map supply chain emissions, it doesn't mean you shouldn't try. Just because your supplier master data is in a huge mess, it doesn't mean you shouldn't launch a program to try to address that.
"We deal with a lot of people who want to make changes, but they can be overwhelmed and suffer from decision paralysis, so I'd say this: although it sounds simple, the important thing is to just begin."