Is your life sciences workforce strategy futureproof?
By Adelle Harrington | Vice President | KellyOCG | EMEA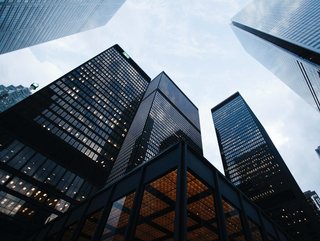 Is your life sciences workforce strategy futureproof?
Life sciences leaders need a flexible workforce strategy to meet changing business demands. KellyOCG can solve talent shortages and help plan for tomorrow
The life sciences industry has faced huge obstacles and pressures in recent years; the global pandemic saw industry activity ramp up in nearly every corner of the globe overnight, bringing intense hiring demands and supply chain pressures. Today, inflation, labour market shortages, new technologies, and the threat of a global recession are creating added business challenges, and it's getting tougher for leaders to find the skills they need to fill roles.
The pace of change shows no sign of slowing, and now, more than ever, it's crucial that life sciences leaders have a workforce strategy that makes sense today while being flexible enough to support them through whatever comes next.
Take a global skills approach
Talent shortages have been intensified by slowing job movement in the life science sector as workers opt for the stability of their current roles in an uncertain economic climate. This means that filling key roles can be a slow and frustrating process. By taking a skills-based approach, leaders can start to widen their perspective.
Rather than looking at roles in isolation, organisations should ask: What skills do I need to get this work done? Do we have them internally? Can we upskill? Or can we look more widely to tap into a broader talent pool? Thinking more flexibly about how to access certain skills can rebalance the talent supply chain, particularly in the remote space – why search for a tough-to-find expert in one region when that skill is much more prevalent in another?
Balance savings with business goals
According to recent research from Deloitte, 38% of life sciences executives believe staffing challenges and shortages will have the most impact on organisational strategy in 2023, and 85% are investing in workforce development and retention. At the same time, hiring freezes and rising costs are forcing procurement leaders to think more carefully about how they find and access contingent workers or business process outsourcing solutions effectively.
It's important to find a balance between cost saving and accessing the skills a business needs to compete. When the process of finding and engaging skills becomes increasingly long, the negative impact on an organisation can outweigh any potential savings value.
Expect more from workforce solutions
For a long time, MSP (managed service provider) solutions have acted in a very static way and supported only the largest contingent workforce spends of enterprise-level businesses. But this picture is changing, fast. We're seeing life sciences companies with talent spends of US$5mnn to US$50mn engage nimble MSP solutions that provide global visibility and supplier management without the full bells and whistles of a traditional contingent workforce solution.
Our leading client organisations are increasingly turning to KellyOCG for detailed market analytics and forecasting, to tap into our broad life sciences supply chain, or to help them evolve toward total talent management. In addition, the use of our Helix UX talent portal has accelerated as a way of simplifying how our life sciences clients everywhere access and manage talent enabling them to make smarter, data-backed decisions about hiring and workforce planning.
In today's climate, an MSP programme must provide more – more specialized skills, more value, more visibility through data and insights, and more expertise across every corner of an organisation.
With more than 25 years of experience in the industry, KellyOCG works with some of the leading life sciences organisations on the planet to support their workforce needs so they can reach their business goals and future proof their workforce for tomorrow.
Learn more about KellyOCG and connect with one of our workforce solutions experts today.
Adelle Harrington is vice president, KellyOCG EMEA responsible for MSP and adjacent workforce solutions including statement of work, direct sourcing, and consulting. With more than 23 years of industry experience, Adelle has supported global clients with delivering and implementing long-term, integrated and smarter-tech enabled talent strategies.