Is your company experiencing digital transformation burnout?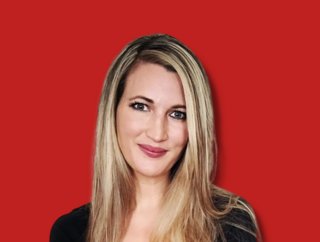 Katie McEwen, Community Advocate at TealBook, explains how the procurement function can avoid digital transformation burnout amid continuous disruption
Muddy and decentralised, with multiple systems and processes – this is how Katie McEwen, Community Advocate at TealBook, describes the current procurement landscape.
"Today's modern procurement organisations look more like large metropolitan cities: the infrastructure of the city needs work," says McEwen. "When 2020 hit, organisations didn't have the bandwidth to discover and strategise. After playing catch-up for nearly three years, a new wave of shortages and inflation has procurement professionals cutting their losses and running for the hills."
While the business case for digital transformation is clear, despite best efforts in the last five years to drive such projects, unforeseen events are stunting growth and potential. According to McKinsey, 70% of professionals report that their digital transformation progress has been slowed or stalled at some point.
As such, many organisations are experiencing a form of 'digital transformation burnout'. McEwen explains why the procurement function is experiencing such exhaustion: "Imagine after years of work, millions of dollars spent creating requirements, countless hours gaining stakeholder support, and a barrage of never-ending meetings, you get an email from your CPO: 'Due to the following XYZ unforeseen events, this digital transformation project has been suspended – indefinitely'.
"This may seem like fiction, but it's happening over and over again in large organisations – especially since the beginning of the pandemic. It's a nightmare for procurement teams."
Each time a project stalls, leaders are tasked with recreating the momentum that they once had, building in new requirementments for the changing environment. It is this continuous disruption that chips away at a team's motivation, resulting in a fear of working 80+ hours a week on a project that may never see the light of day.
For those in procurement experiencing 'digital transformation burnout', such a mindset is causing significant delays or a reluctance to implement new elements.
"Consulting services and RFP requirement building is taking time away from forecasting, planning, and strategy. Manual workflows and approvals require a tremendous amount of time, and when the additional time is spent on projects that don't gain traction, teams aren't able to be thoughtful and preemptive with their strategy and execution," explains McEwen.
"It's a cycle of going from one fire to the next without being able to see what's ahead of you…all you see is the next fire," she adds. "Over and over again."
How to avoid digital transformation burnout
When it comes to digital transformation, it is important to not overload your organisation with multiple implementations at once. While there are lots of tools, software and solutions available to address an organisation's need, it's important to define key priority areas to address, focusing on one digital solution at a time.
Once key priorities have been established, McEwen explains that a data-first approach is the best place to start: "Data is the blueprint for the digital transformation design. It prevents burnout by maintaining project momentum because the data reveals the areas of friction, silos, and pain points. It's not based on a consultant's opinion, politics, or bells and whistles."
Too often seen as an afterthought, McEwen adds: "You can't argue with data. The data shows you, your team, and internal stakeholders the areas of focus and demonstrates a clear ROI to ensure a successful best-in-class digital model."
As such, data should be at the forefront of any digital transformation; without strong supplier data, an organisation may not even be able to identify the gaps that need to be addressed with digital solutions.
Following the gathering of data on key transformation areas, it is then important to establish a realistic and detailed launch plan. "The last thing you'll want to do is rush the project only to have important checklist items fall through the cracks or see the project stall entirely," explains McEwen.
Once implemented, a retrospective should be performed to gain insight into the success of the project.

A closing point for McEwen includes the importance of starting a digital transformation journey with 'light lift' projects. "It can be easy to get wrapped up in the capabilities of new procurement technology, but don't dive in too quickly before you can get a handle on how the solution works. Begin with small projects that are keenly focused on business initiatives," she concludes.