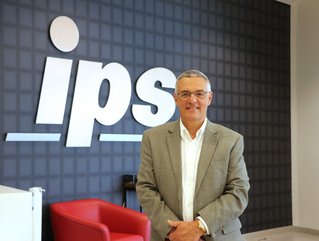 IPS has announced the appointment of Jim Stephanou as its new CEO Photo: Business Wire
IPS has announced the appointment of Jim Stephanou as its new CEO.
Mr. Stephanou has over thirty years of experience in the pharmaceutical industry, specializing in manufacturing operations and engineering. He previously worked as the Vice President of Global Engineering Solutions at Merck & Co., Inc. and held leadership positions at Bayer Corporation and Lyondell Basell Industries. He has a degree in mechanical engineering from Drexel University.
The company is a leading provider of procurement architecture, engineering, construction management, and validation services for the life sciences sector and has 45 offices across 17 countries worldwide.
Jim Stephanou said, "I am honored to lead such a respected and successful organization. IPS has been experiencing incredible growth and has become part of Berkshire Hathaway's group of companies. I am excited to work with the talented team at IPS to enhance our global brand and deliver innovative solutions to our clients in the life sciences industry."
Mr. Stephanou will report to Dave Goswami, the Global CEO of IPS Enterprise. Mr. Goswami welcomed the appointment saying, "We are thrilled to have someone as experienced as Jim to lead IPS Life Science. He has demonstrated remarkable leadership capabilities and possesses the skills necessary to take the company to new heights."