Achieving "Carbon Zero" through ION's SaaS platform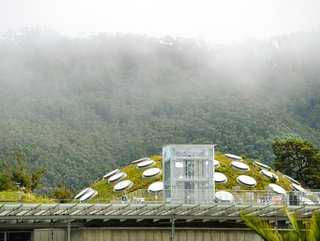 Achieving "Carbon Zero" through ION's SaaS platform
Real-time monitoring, risk analytics, and management services in ION's Carbon Zero solution allow businesses to seamlessly trade and manage carbon credits
ION, a provider of trading, risk, and treasury management solutions, has unveiled its latest offering, Carbon Zero.
Powered by its Aspect platform, Carbon Zero is a Software-as-a-Service (SaaS) solution specifically designed to facilitate the trading and management of carbon credits and environmental certificates throughout their entire lifecycle.
This innovative solution aims to assist organisations in meeting their carbon dioxide (CO2) emission commitments, obligations, and voluntary sustainability targets.
Carbon Zero was developed by ION to support the global movement towards achieving net-zero emissions. As the global carbon market is still in its early stages and characterised by high volatility, both existing users and newcomers face the significant challenge of managing risk and determining prices amidst low liquidity.
The introduction of new processes for certificate trading, emission tracking, and carbon inventory management adds further complexity. It is projected that the demand for carbon credits and environmental certificates will surge by a factor of 15 by 2030, with the carbon credits market expected to be worth US$50bn by that time.
Carbon neutral supported by Carbon Zero
This solution empowers businesses by offering real-time monitoring of risk exposures, prices, and profit and loss (P&L). It enables organisations to implement effective hedging strategies using advanced risk analytics, including stress testing, portfolio limits, and Value-at-Risk (VaR) calculations. By providing superior control over trading portfolios, Carbon Zero surpasses existing market offerings. It offers pre-packaged data, swift time to market, and optimal flexibility, allowing firms to optimise their carbon inventories, manage carbon emission goals, and profitably trade these certificates alongside other financial instruments.

"Carbon Zero brings together the advanced monitoring, analytics, and risk management capabilities needed to navigate the vagaries of a complex and nascent carbon market," says Sunil Biswas, Chief Product Officer, ION Commodities.

"As participants reckon with high volatility, complex risk, and fast-changing regulation, we are proud to help our customers leverage carbon project data in a way that guarantees fast, accurate decision-making, and helps them fulfil their decarbonisation objectives."

In order to remain adaptable, businesses require a highly flexible solution that integrates diverse methodologies for calculating emissions, pricing carbon, and matching supply with demand. Carbon Zero fosters transparency across critical workflows, starting from creation and registration and extending to transfers and surrenders. The solution comes preloaded with an extensive database of over 8,000 carbon projects from major registries and schemes, facilitating rapid deployment and easing the onboarding process.

As ION launches Carbon Zero, it enters the market with a comprehensive and cutting-edge solution to address the pressing challenges faced by organisations in the evolving carbon market.

Through real-time monitoring, advanced risk analytics, and seamless integration with existing financial instruments, Carbon Zero offers businesses the tools they need to navigate the complex landscape of carbon credits and environmental certificates effectively. With this solution, organisations can make significant strides towards achieving their sustainability goals and contributing to the global mission of mitigating climate change.

About ION Commodities
ION Commodities delivers data-driven energy and commodities trading and risk management solutions across the supply chain. Our scalable ETRM and CTRM solutions equip clients with real-time risk analytics and reporting, minimize supply chain risks, automate critical business processes, and make faster, more informed decisions. We provide full support and transparency for procurement, supply, and trading to a global community of over 1,200 clients.