Intelligent Procurement–The rise of advanced business models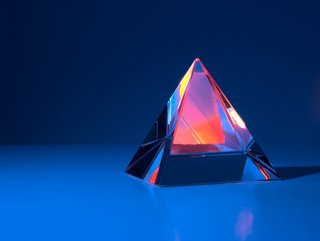 Jag Lamba, Founder of Certa, & Jennifer Chaplain, Solution Engineering & Customer Engagement Principal at Aera, on the Intelligent Procurement Revolution
As Solution Engineering and Customer Engagement Principal at Aera Technology, Jennifer Chaplain not only implements Aera's core technologies, she also designs decision intelligence workflows for global companies.
Aera Technology was founded in 2017 with a vision to transform the future of work through decision intelligence. The company's cloud platform integrates with existing systems to automate business decisions in real time, enabling global enterprises to gain agility and respond to disruption.
Among many other accomplishments at Aera, Chaplain led the implementation of the first-ever operational procurement solution on a decision intelligence platform.
A passionate evangelist of data science and machine learning in enabling predictive, self-healing supply chains, Chaplain guides customers in transformational projects so their systems can react to supply issues autonomously and in real time – including communication with n-tier suppliers and contract manufacturers.
Digital transformation and rise of intelligent procurement
Intelligent procurement solutions are the future because, to put it simply, there will always be more decisions to be made. And those decisions will continue to grow more complex while the window of opportunity in which to make them shrinks.
Chaplain says: "Procurement teams are on the front lines, protecting companies from supply chain risk in addition to reducing costs. Yet, today, we see many procurement teams in continual 'triage' or 'firefighting' mode – dealing with disruptions and challenges to the extent that they lack time for strategic planning or collaboration.
"Planners react to shifts in demand that happen more rapidly than before; buyers react to more frequent disruptions, while finance guards against purchase price variances (PPVs) and impacts on revenue. The number of decisions that must be made daily force these professionals to be reactive rather than proactive."
In this environment, dashboards and traditional methods of monitoring trends and making decisions aren't enough. Procurement teams need intelligent solutions that can augment and automate day-to-day decisions. This will allow not only the team, but the entire enterprise, to be more responsive and strategic in a faster-paced business environment.
Jag Lamba, Founder and CEO of Certa, agrees. Certa is a supplier and risk management software provider that takes the complexity and opacity out of working with third parties. According to Lamba, "procurement needs to have its hands in a number of different systems for these various functions".
"To prevent being bogged down by the inefficiencies of disparate software and systems, intelligent procurement capabilities can integrate and automate all of these non-spend functions in a way that creates transparency and efficient workflows."
The many benefits of Intelligent Procurement
Intelligent procurement solutions capture the causes of deviations between budgeted and actual spend, the decisions made and the outcomes of those decisions – in context and in real time. This technology reduces risk by helping procurement teams make informed decisions more quickly in the face of changing conditions.
Chaplain says: "An ideal solution leverages data science as well as digital technologies to understand the business, recommend actions, predict outcomes and take action by writing back to source systems.
"Technologies that leverage decision intelligence enable procurement teams to harness the data inside their enterprise systems across the business to predict deviations, notify buyers, and automate important decisions – such as changes to supplier mix – within defined parameters."
Companies that have implemented these solutions have revealed opportunities to cut costs while also improving visibility and facilitating collaboration among suppliers, contractors, and customers.
"Another big advantage that is worth focusing on," says Lamba, "is the benefit intelligent procurement platforms can bring to companies' ESG (environmental, social, and governance) initiatives.
"With up to two-thirds of a company's emissions coming from its supply chain, procurement will be crucial in gathering, analysing and reporting emissions data across units.
"That process will be even more difficult and time-consuming if procurement doesn't have an integrated, intelligent platform letting them collect emissions from multiple sources and store them efficiently."
Competitive advantage and strategic operations
Within the next two to five years, procurement teams will be forced to move from relying on processes and transactional recording systems (which often only show what happened in retrospect) into an environment that demands an 'always on' memory of decisions made, their contexts, and their outcomes.
"This digital record will be critical to strategy," says Chaplain, "particularly as environmental, social, and governance (ESG) mandates require companies to measure and justify the impacts of procurement decisions. When we consider how many organisations still rely on spreadsheets, emails, or phone calls to track decisions and outcomes, the value of this technology is very apparent.
"In addition, decision automation helps procurement teams focus on the high-value, strategic decisions that deliver competitive advantage.
Using predetermined rules and predictive logic to automate decisions that a person would have made reduces the team's operational workload and allows those professionals to focus on their areas of expertise, such as strategy, contract management, and negotiations.
Relieving teams of those 'firefighting' responsibilities in turn allows companies to adapt and compete in this new environment."
Future risk mitigation and resilience building
Intelligent procurement allows organisations to consider more variables in purchasing and supply chain decisions, allowing them to choose a course of action more quickly.
Optimal procurement decisions must consider data such as customer orders, safety stock, total cost of ownership, and on-time in-full (OTIF) performance. This equips companies with the capability of balancing risk, cost, and quality through the application of AI and machine learning, as well as data harmonised from across enterprise systems.
This allows, for example, a company to choose the best potential supplier for a given sourcing need, while monitoring spend and ensuring adherence to budget. Chaplain says: "Or consider that, with traditional procurement processes, a year-end deviation between budgeted spend and actual spend leaves staff working to understand the cause of the discrepancy.
By contrast, today's technology makes it possible to track performance versus budget on an ongoing basis, record decision outcomes, and make adjustments as needed.
"With this technology, companies can mitigate risks by breaking down the silos that hide process gaps. Moreover, companies can readily adjust strategic sourcing and contracts to consider changing market conditions or supply-chain threats whilst mapping both decisions and outcomes to business objectives."
What does 2023 hold for intelligent procurement processes?
"In 2023," says Chaplain, "we expect to see more executives at large organisations adopting decision intelligence platforms; siloed data, slow purchasing processes, and lack of visibility to supplier inventory positions are making it difficult to keep up with the pace of change.
"Despite advances in supplier collaboration tools, too many key communications or decisions still take place in offline channels – phone calls, emails, or occasional faxes.
Technologies that leverage AI and machine learning to digitise and automate decision making across business functions and processes allow companies to detect a risk, generate or change purchase orders (POs), monitor for PPV, send approvals to managers, and release POs to suppliers in minutes or seconds, as opposed to hours or even days."
Lamba adds: "Overall, I expect 2023 to be the year we see a large uptick in the adoption of intelligent procurement platforms – driven largely by the above factors. Those factors introduce a lot of risks, something that intelligent procurement functions are designed to mitigate."
Future innovations in the intelligent procurement space
Advancements in digitised decision-making are not only providing actionable intelligence and measurable results – they're showing procurement teams that they no longer have to rely on methods that aren't allowing them to be competitive.
"It's no longer reasonable for users to interact with multiple systems to process POs, negotiate contracts and analyse data, then generate all the insights," Chaplain says. "Realising that there are new ways of doing business is as important as the technology innovations themselves."
Lamba believes that 2023 will be the year of ESG. "As the procurement function has evolved, those teams don't just manage spend, they now manage carbon footprint and more," he says.
"It will fall to procurement to take the leading role in ESG initiatives, or at the very least serve as the central hub for all the data required to tackle ESG initiatives to be sourced, stored and shared with the right parties."