Improving distribution strategies with tools & technology
By Beth Ward | Chief Operations Officer | Smart Warehousing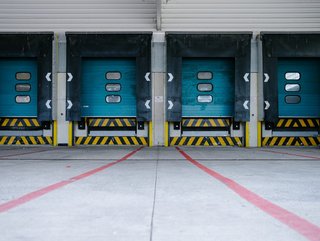 Improving fulfilment strategies with tools & technology
How technology can help improve and overcome challenges in material shortages to rising customer expectations in the global supply chain
By now, no industry is a stranger to the complexities of the global supply chain. Between material shortages, backups at major supply chain nodes, and rising global tensions, warehouses and logistics managers are sometimes at a loss for how to overcome the obstacles facing today's fulfilment operations.

This is especially true now that many companies feel immeasurable pressure to fulfil more orders faster than they ever have before. Studies show that the majority of consumers expect their free shipping orders to arrive within three business days or less. When your competition is Amazon providing free or even one-day shipping on many orders, it can be tough for smaller businesses to set themselves apart.

Fortunately, new technology and tools can significantly improve order fulfilment times and even increase inventory visibility so you can know exactly what you have and where it is at any given time.

By adopting more modern technology and virtualisation, companies can bypass many of the obstacles that are disrupting supply chains around the world.
Challenges
There's no denying that the pandemic and the Russia-Ukraine war have had a detrimental effect on supply chains worldwide. Unfortunately, companies are still not out of the woods when it comes to adapting to this post-pandemic world. More than half of logistics managers do not expect the supply chain to return to normal until at least 2024 due to travel and shipping route limitations, energy shortages, and material shortages.

The material shortages and backups at supply chain nodes have also caused warehouse space to become limited. Products aren't moving as quickly as they used to, and many companies are struggling with how to deal with dead stock that is just sitting in warehouses.

The limited warehouse space has caused a nearly 400 percent increase in storage prices.

As if warehouses didn't have enough problems to deal with, now consumers also have higher expectations when it comes to delivery speed. About 62 percent of online shoppers in the U.S. believe fast delivery is the most important aspect of the customer experience. Now speed has become the name of the game.
Tools and Technologies
The best hope in the warehousing industry to solve these challenges is the fact that there are always new tools that can help us navigate the rapidly changing landscape.

Barcode technology, for example, is a relatively simple technology that has been around for decades. But now there are new tools like pick-by-vision that use barcode technology to enable faster fulfilment.

Pick-by-vision incorporates a barcode scanner and a headset with augmented reality goggles that can guide a worker through a warehouse to fulfil an order more efficiently. The goggles show crucial information on a particular item's location while the worker moves through the warehouse.

The Internet of Things (IoT) is another crucial tool that can improve warehouse operations. IoT simply refers to a network of physical devices that communicate with each other and with software programs that can help manage all aspects of the supply chain.

About a third of companies in the Western hemisphere currently use IoT and even more plan to integrate IoT by next year, making this another essential tool for warehouse management to keep up with the competition.

IoT devices are commonly used to send location data and other types of information to a warehouse management system (WMS). A WMS tracks all activity within a warehouse from inventory levels, product movement, and worker activity to give the most detailed picture of warehouse operations and increase inventory visibility.

Finally, digital twins is perhaps the most revolutionary new technology to hit the fulfilment industry.

Digital twins use a combination of IoT, scanners, and software to build a virtual reality replication of a system or environment that can then be used to test changes without having the impact of the real environment. Digital twins can be used to simulate everything from installing a new WMS to predicting when dead stock will accumulate.
All of these tools mark a move towards increased virtualisation and data-driven warehouse management to ensure more efficient processes throughout the supply chain.
Final Thoughts
Regardless of what new tools hit the market, the main goal should be to make your processes as efficient as possible and help cut back on fulfilment times. Doing so will keep your customers coming back, help your bottom line, and help you keep your business running smoothly.
Beth Ward is Chief Operations Officer at Smart Warehousing