Icertis unveils Next-Gen AI-Powered Contract Intelligence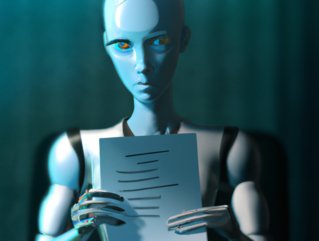 Icertis unveils Next-Gen AI-Powered Contract Intelligence
Icertis introduces ExploreAI, an AI-powered contract intelligence partner, leveraging generative AI for enhanced business outcomes
Icertis, a leading provider of contract management solutions, announced the launch of Icertis ExploreAI, its advanced AI-powered contract intelligence partner.
This innovative solution incorporates generative, assistive, and natural language capabilities, enabling businesses to extract even greater value from both structured and unstructured contract data across their entire enterprise.
Icertis ExploreAI harnesses the combined strength of large language AI models and Icertis' proprietary AI models to extract insights from customer contract data, enterprise data, the Icertis Data Lake, and ChatGPT.
By doing so, it delivers new, powerful business outcomes that drive tangible results. These cutting-edge AI capabilities further enhance the existing momentum experienced by Icertis customers, who have been leveraging Icertis AI products to accelerate the drafting, negotiation, and execution of commercial agreements.
Additionally, they gain deep insights from their contracts and ensure the full intent of these agreements is realised.
Developed in collaboration with Microsoft, Icertis ExploreAI utilises Icertis AI services in conjunction with Microsoft Azure OpenAI Service.
This ensures that customers' valuable and unique business data within their contracts remains secure while responsibly leveraging the power of generative AI technology. Icertis was among the launch partners for the Azure OpenAI Service.
Monish Darda, Co-Founder and CTO of Icertis, highlighted the significance of contracts as the fifth System of Record. He stated, "over the last decade, we have built the most diverse and extensive contracting data lake globally, containing over 2 billion contract-specific metadata and transactional elements.
The current suite of Icertis AI products, built on the Icertis Data Lake, has enabled iconic brands and disruptive innovators worldwide to drive contracting efficiencies and derive contracting insights, resulting in bottom-line improvements.
With Icertis ExploreAI, we are expanding our AI offering, applying natural language via Azure OpenAI Service to unlock exciting new contract intelligence use cases, providing significantly higher value to customers and transforming contracting—the foundation of commerce."
Through the Icertis Contract Intelligence platform and Icertis ExploreAI, Icertis is empowering its global customer base to achieve the following:
1. Drive better business performance with unprecedented visibility
Intelligently and conversationally query contract portfolios to surface key insights, increasing revenue, reducing costs, ensuring compliance, and managing risk.
2. Accelerate the pace of business by empowering users to work naturally with contracts
Summarise and simplify contracts and provisions, fostering closer partnerships between business users and contracting teams. This reduces the need for cumbersome and costly legal review cycles, expediting business processes.
3. Make better business decisions faster
Analyse contracts and contracting performance in the context of core business processes by integrating contract data and enterprise data from ERP, SCM, CRM, HCM systems, and the Icertis Data Lake.
4. Realise the full intent of every contract, every time
Uncover, monitor, and ensure the delivery of entitlements and obligations within every type of contract to maximise the value of all commercial agreements.
5. Trust the responsible use of generative AI
Integrate generative AI responsibly into everyday contracting processes, leveraging the security, scalability, and reliability of Icertis AI and Microsoft Azure OpenAI Service.
Nicole Dezen, Chief Partner Officer and Corporate Vice President, Global Partner Solutions at Microsoft, emphasised the strengths of Azure OpenAI Service in delivering a secure and reliable environment.
She said, "Azure OpenAI Service delivers what enterprise customers expect from our Azure cloud and computing infrastructure, including security, reliability, compliance, data privacy, and built-in Responsible AI capabilities, combined with the power of large-scale generative AI models.
"We are thrilled to see Icertis leveraging this platform and their proprietary AI and data lake to bring AI-powered contracting efficiencies and insights to enterprise customers."
Ulrike Schwarz-Runer, Global General Counsel at Boston Consulting Group, expressed enthusiasm for the application of GenAI in legal services. Schwarz-Runer stated, "based on our working relationship with Icertis, we have been engaging with their team to assess the opportunities of GenAI."
Icertis ExploreAI marks a significant milestone in contract management and intelligence.

With its advanced AI capabilities and integration with Microsoft Azure OpenAI Service, businesses can unlock the full potential of their contract data, drive operational efficiency, and make well-informed decisions in a rapidly evolving business landscape.