How to fight procurement fraud in a global supply chain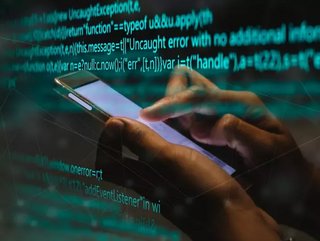 How to fight payment fraud in a global supply chain
With such broad global supply chains in operation, what can procurement teams do to fight the risk of payment fraud?
With thousands of suppliers having contact with procurement teams, it is getting increasingly difficult to spot potential payment fraud. The risk becomes greater the larger the number of suppliers a procurement team works with, meaning more advanced tools are needed to identify the risks and attempts of fraudulent activity.
Companies can be particularly vulnerable to fraudsters taking on the identity of suppliers in an effort to collect payments if there aren't automated controls and validations in place as a form of protection.
Procurement Magazine spoke to Baptiste Collot, Co-Founder and CEO of Trustpair about how procurement teams can fight fraud in a global supply chain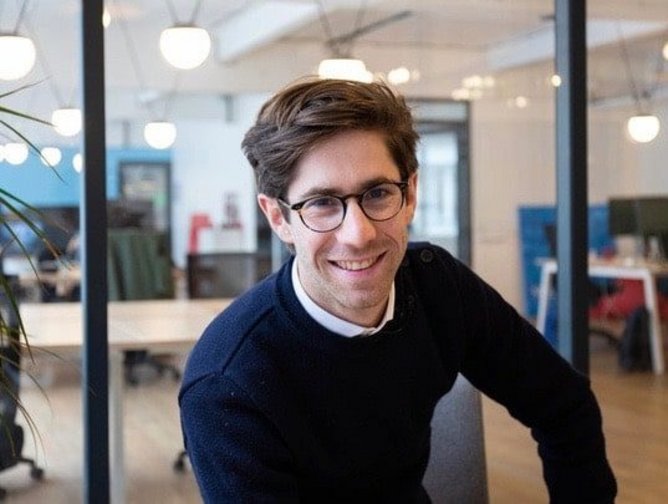 Baptiste Collot, Co-Founder and CEO of Trustpair
The challenges of a global supplier base
What specific challenges does a globally diverse supplier base bring to mitigating payment fraud?
Supplier diversification leads to supply chain resilience but cracks the door wide open to potential payment fraud. The more suppliers a company sources from, the more chances there are for a cybercriminal to intervene and steal payments. There is also significant operational complexity with managing payments across a global vendor database.
Fifty-five percent of successful fraud attempts are perpetrated through credential information changes on legitimate payments. Fraudsters are more cunning than ever in how they target companies, and it's not easy to spot fraud across the thousands of suppliers within the supply base.
More than half (56%) of US companies were targeted by fraud last year – and as supply chain diversification continues, supply chain and procurement leaders must be aware of their risks and start taking measures to defend their chains.
What can procurement managers do to help their teams avoid payment fraud?
First, ditch the manual controls. Seventy percent of companies are using phone calls or emails to confirm vendor credentials before payment. Manual controls are slow to complete, which takes valuable time away from employees, and often leads to errors. Given how easy it is for fraudsters to hack email accounts and intercept phone calls, these manual controls are also fallible and don't prevent fraud. It's also harder to scale these protective measures across a global supply base. Automating supplier bank account validations addresses these gaps. The validations are fast, accurate, and built seamlessly into your current procurement processes, so your team doesn't have to give the controls a second thought.
Second, increase the reliability of your vendor data. Screen and cleanse the supplier database on a regular basis. Technology is invaluable for flagging anomalies and errors in your data in real time so you can address these issues before you pay the wrong supplier. If a vendor gets acquired and therefore changes banks, you are alerted right away and can confirm their new account is valid before making a payment.
Finally, empower your teams. Break down silos and open your finance, treasury, accounts payable, procurement and risk management teams up for collaboration. It's a team effort to fight fraud, which means you need to work together, build trust and openly communicate about roles and ownership for each fraud prevention mechanism.
Automation to protect from fraud
How does automation play into the solution to vendor payment fraud?
Many organisations think they have fraud prevention handled given the amount of time and effort they spend on manual controls and processes. But just because you spend a lot of your time on something doesn't mean it works. Beyond the risk and cost of a payment fraud event, the inefficiencies associated with manual controls can significantly hold you back from driving value elsewhere.
Automation enables organisations to instantly validate bank accounts before issuing vendor payments. This gives teams confidence they are paying the right vendor and bank account and aren't falling victim to fraud. This is especially important when companies are rapidly expanding their supplier base globally. Automation can boost your ability to fight payment fraud as you onboard new vendors and simultaneously build supply chain resilience. It's a win-win.
The future of fraud protection
How do you expect payment fraud to evolve for procurement leaders in the next 12 months?
Fifty-six percent of U.S. companies anticipate that payment fraud attempts will increase this year. Coupled with the fact that 64% of business leaders claim it's harder to fight fraud today than it was four years ago, the signs that payment fraud incidents will be more prevalent moving forward are clearly there.
The technology fraudsters use to infiltrate companies is advancing rapidly. ChatGPT and generative AI are making it easier for fraudsters to write convincing phishing emails and create deep fakes. Disruptive events like the Silicon Valley Bank collapse create environments ripe for business email compromise (BEC) scams. Regulatory action is picking up steam at the same time, as evidenced by the SEC's recent cybersecurity disclosure rules related to breaches that pose material risks. As the landscape changes, organisations that are serious about preventing fraud will take a hard look at their internal processes and prioritise strengthening their defences.
Find out more about how AI and machine learning is being used in fraud detection in procurement and supply chain.
*************************************************
For more insights into Procurement & Supply Chain - check out the latest edition of Procurement Magazine and be sure to follow us on LinkedIn & Twitter
Other magazines that may be of interest - Supply Chain Magazine | Sustainability Magazine
Please also check out our upcoming event - Procurement & Supply Chain LIVE in London at the BDC on Sept 26/27th 2023
*********************************************
BizClik is a global provider of B2B digital media platforms that cover 'Executive Communities' for CEOs, CFOs, CMOs, Sustainability Leaders, Procurement & Supply Chain Leaders, Technology & AI Leaders, Cyber Leaders, FinTech & InsurTech Leaders as well as covering industries such as Manufacturing, Mining, Energy, EV, Construction, Healthcare + Food & Drink.
BizClik, based in London, Dubai & New York offers services such as Content Creation, Advertising & Sponsorship Solutions, Webinars & Events.