How to better protect your business against unpredictability
By Jack Macfarlane | Founder & CEO | DeepStream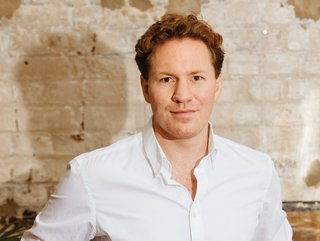 Jack Macfarlane, Founder and CEO, DeepStream Technologies on how businesses an better protect themselves against the unpredictable
The past three years have shown us that the only certain thing is uncertainty.
And the side effects of many consecutive and overlapping 'Black Swan Events' have created a cost-of-doing-business crisis that's affecting every industry worldwide.
In a time of political, health and economic uncertainty, businesses must take appropriate actions to protect themselves and their workforces against highly improbable and unpredictable events with well-planned risk management strategies.
Yet, 65 percent of businesses currently only operate a basic level of risk management. This does not adequately protect them against large-scale disruption and cost rises.
So, what are black swan events, how can they affect businesses, and how can leaders minimise their impact?
Black Swan vs White Swan: What's the Difference?
A black swan event describes a highly improbable and unpredictable event that has a significant impact. To qualify, the event must have three distinct features: it is rare, it has a huge impact on the system, and it is only retrospectively predictable.
There are many recent real-world examples of black swan events. Examples include the U.S. stock market crash of 2008 which sparked a severe worldwide economic crisis; the COVID-19 pandemic and the unprecedented invasion of Ukraine by Russia.
If you think black swan events are becoming more common, you're not wrong. Experts believe they're increasing in frequency due to tighter global interconnectedness and more potential sources of disruption, including digitisation.
Businesses also must contend with white swan events which are more predictable, even expected. Their outcomes can be beneficial and positive, too. By happening more frequently and on a smaller scale, white swan events are commonly planned-for, such as a new product launch, a merger, or a predictable natural disaster occurring at roughly the same time annually.
White swan events can still have a significant impact on a business though but can be managed and planned for through traditional risk management strategies.
The many impacts of black swan events on businesses
A black swan event can have wide and long-term impacts on businesses and consumers.
Typically, there are five recognised impacts. Firstly, there is financial loss from supply chain disruptions, a reduction in customers, or damage to property and equipment. This increases the risk of a business going into administration or declaring bankruptcy.
Secondly, there is the risk of reputational damage if the company is deemed responsible (or partly responsible) for the event taking place or fails to respond in the correct way.
Then, there are legal and regulatory challenges. Companies may be at risk of investigations, fines, or penalties for their behaviour in the wake of a black swan event or face new regulations which aim to prevent another event occurring.
Disruption to operations is common, too. This can include loss of key personnel, major delays in supply chains, manufacturing interruptions and other logistical challenges.
Finally, there may be a loss or change in customer base which a business or industry may have to adapt to. This could be a change in demand for certain products and services, or customers no longer purchasing them.
Traditional risk management strategies won't cut it
By their nature, black swan events cannot easily be predicted, so basic risk management will only be partly beneficial in dealing with them.
Scenario planning can be used to identify the potential impact of a black swan event on operations for businesses to develop combative strategies. But as a 'what if' activity, it is immensely time-consuming and must be constantly updated to be successful. For many, this is seen as a drain on resources.
Basic risk assessments can evaluate the likelihood of a black swan event and its forecasted impact, but these are only as good as the data behind it, and they are not guaranteed to be accurate.
Risk transfers can move risk from a business to an insurance firm, but this requires often high additional expenses and will never offer full protection against unpredictable mass-scale events.
The importance of smarter procurement in managing unknown risk
The extent of economic uncertainty in the procurement industry means that their risk management strategies are most suited to helping to control the damage of a black swan event.
Procurement seems straightforward: a company needs something, and the procurement department figures out where and how to buy it. However, to survive and thrive in uncertain times, strategic and smart procurement is key to minimising risk.
Procurement teams are expected to reduce the impact of supply chain disruption, but they are often unable to due to a lack of visibility into direct and sub-tier suppliers and an inability to collaborate efficiently and at scale.
However, digital transformation is accelerating the use of software and automation to reduce both cost and risk in procurement and boost supply chain resilience by unlocking the power of supplier collaboration.
More companies can now manage all aspects of their vendor-related spend via a centralised cloud-based platform. This provides them with a 360-degree view of procurement spend and offers straightforward supplier analysis with minimal admin.
Digital procurement platforms can also highlight issues of diversity within suppliers pools and allow procurement teams to take positive action to reduce the risk of black swan events on supply chains.
They can also help companies incorporate risk management into their procurement strategy, selecting suppliers who have passed criteria set to manage risk, as well as introduce more flexibility into contracts that allows for termination in the case of a black swan event.
The benefits stretch beyond risk management, too. By digitalising procurement processes, organisations can effectively discover, assess, engage, and monitor suppliers, enabling them to measure progress against key business priorities such as supply continuity, ESG performance and innovation. A win-win.
Article written by: Jack Macfarlane, Founder and CEO, DeepStream Technologies
Born in Egypt, Jack grew up across 4 different continents before coming to the UK. He started his career at UBS Investment Bank in London in the Infrastructure Mergers & Acquisitions team as an Analyst. Following this he spent 8 years in Equity Capital Markets, Equity Derivatives and Structured Financing where he raised over USD 5bn in financing for public and private businesses.
He left UBS as a Director and Head of Strategic Equity Solutions LatAm to become the CEO of DeepStream Technologies in 2016, with a vision to transform the way in which global procurement businesses transacted with their suppliers.
Jack graduated from the London School of Economics with a BSc in Economics.