Global Procurement as-a-Service to reach US$9.6bn by 2027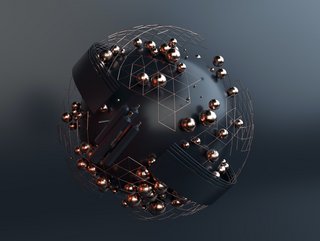 New research reveals that Procurement as-a-Service (PaaS) is set to reach US$9.6bn by 2027, with China leading the way: ReportLinker
The post-pandemic procurement world is one which was in many respects, catalysed towards change - foremost in terms of technological adoption, and new ways of working.
But this propulsion was further exacerbated by an onslaught of various events, all conspiring to transform procurement and supply chains the world-over; events that, to name a few, came in the forms of the war in Ukraine, rising oil prices and recent global inflation rates.
This meant many things for procurement, one of which was the explosion in the adoption of Procurement as-a-Service, (SaaS), as supply chains were squeezed, tried and tested in the face of threats unending, and the demand for it grew under a newfound environment of challenges.
PaaS is a relatively new concept which takes its cue from the more general Software as a Service (SaaS), and concerns the simplification of procurement services into streamlined and personalised systems.
PaaS is ideally suited to the following initiatives:
Strategic Sourcing Programs;
Pre-Qualifying Contractors and Supplier's. Company Wide or Project Specific;
Procurement Transformation Programs;
Feasibility Studies;
Procurement of Materials and Consumables;
Procurement of Major Engineered Equipment;
Procurement of Contract Works;
Procurement of Service Contracts.
A recent ReportLinker paper, has predicted that global Procurement as-a-Service Market to Reach US$9.6bn by 2027, growing at a CAGR of 9.1% over the analysis period 2020-2027.
According to the report: "Strategic Sourcing, one of the segments analysed in the report, is projected to record a 10% CAGR and reach US$3.6bn by the end of the analysis period."
It went on to state: "Taking into account the ongoing post pandemic recovery, growth in the Category Management segment is readjusted to a revised 9.2% CAGR for the next 7-year period."
The U.S. Market is Estimated at US$1.5bn, While China is Forecast to Grow at 8.4% CAGR.
China, the world`s second largest economy, is forecast to reach a projected market size of US$1.7bn by the year 2027, trailing a CAGR of 8.4% over the analysis period 2020 to 2027.
Among the other noteworthy geographic markets are Japan and Canada, each forecast to grow at 8% and 7.6% respectively over the same period.
Within Europe, Germany is forecast to grow at approximately 7% CAGR.

The report found: "In the global Transactions Management segment, USA, Canada, Japan, China and Europe will drive the 11.1% CAGR estimated for this segment.
"These regional markets accounting for a combined market size of US$706.1mn in the year 2020, will reach a projected size of US$1.5bn by the close of the analysis period. China will remain among the fastest growing in this cluster of regional markets."
The expected boom will mean an acceleration in the importance of the procurement function across the globe, and necessitate more sophisticated systems in dealing with the expansive demand, as the market recalibrates itself to accommodate the changes.