Genpact: Disruption can help forge Procurement advantage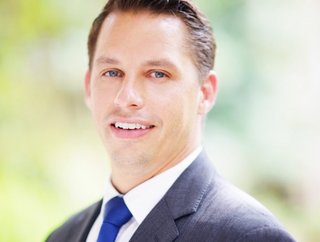 Michael Ciatto is Supply Chain Service Line CEO with Genpact, the global professional services firm. Businesses need to be agile, he says, adding that this often requires "a shift in decision-making power and a change in organisational design so people can take action quickly".
Michael Ciatto, Genpact Supply Chain Service Line CEO, believes supply chain/procurement is a hugely strategic CEO concern: Supply Chain Digital Show
A recent international poll carried out by Supply Chain Digital as part of the SCD Show asked pollsters: "What will it take for Beijing to ditch its zero tolerance approach to Covid?"
Out of the available options of 'mass manufacturer reshoring', 'deep local recession', 'signs of civil unrest' and 'nothing will convince it', the results were unambiguously in favour of 'nothing will convince it', which came in at 34%.
Supply Chain Digital Show Poll: What will it take for Beijing to ditch its zero tolerance approach to Covid?
China's zero tolerance attitude towards covid has had a devastating effect on manufacturers and businesses throughout the region (and beyond), and considering that China is now in an all-out recession, if this policy does not change, the economic and ecological ramifications could be catastrophic.
Procurement businesses, in like manner, need to understand when to act; how to approach; what the right strategies are; and discern internal and external threats in a way that is coherent with the risk-reward balance.
On November 10th, Michael Ciatto, Supply Chain Service Line CEO with Genpact, the global professional services firm that helps transform client's businesses, appeared on the Supply Chain Digital Show on LinkedIn, and gave useful insights on procurement and supply chain strategy, equally applicable to all manner of large organisations.
Introduce yourself and your role at Genpact
I am the leader of Genpact's supply chain service line, which helps companies define their supply chain/procurement strategies. We lead out customers' transformational efforts, and we also operate supply chains/procurement process on behalf of some of the largest companies in the world, across different languages and industries. Originally we were a boutique consultancy focused on digital transformation that Genpact acquired
How can supply chains give competitive advantage?
Massive disruption, volatility and geopolitical concerns all create a window of opportunity, where companies can establish themselves in a differentiated space compared to their competitors, either from a service standpoint or from a margin standpoint. There are four ways in which we are helping clients in this regard.
One is in the redesign of supply chain/procurement strategy. COVID created a lot more direct-to-consumer types of business but historically supply chains were driven purely from a sourcing standpoint. Companies have now identified that this is a major weak spot, and that it can create disruptions that are hard to recover from.
The second way in which we can help is by helping customers invest in technology to capture data, so that they can drive insights – whether this be through analytics or digital workflows. It's an area that has been underinvested in. Only one in five companies have spent money on a supply chain planning application or API solution.
How can businesses harness supply chain data?
It's about creating an opportunity for executives to look at their organisation holistically.
Organisationally, businesses need to be agile, and this often requires a shift in decision-making power, as well as a change in organisational design, so that people can take action quickly. This might be through the enablement of concepts such as concurrent planning, or concepts like supply network design.
Do CEOs need to be involved in supply chain discussions?
Absolutely. Today's top business issues are all basically supply chain/procurement related, especially in areas of demand and ESG. Today's customers vote with their wallets, and action on Scope 3 emissions for example requires top-down action.
Take Unilever, who are at the forefront of this. Their sustainability efforts are a CFO initiative. It defines how the company builds partnerships, how it builds supply chain networks, how it manages its product portfolios, and how it determines what regions they're in. That's not something that can come from supply chain director level.
CEOs also need to be involved in demand management. Inflationary pressures, price elasticity, demand shaping – all of these things feed into vital questions such as 'Can I engineer a product to reduce costs?'
Then because of geopolitical concerns there are supply chain/procurement redundancy issues, not to mention other issues such as the Great Resignation.
Outside of work people can run their lives from a six-inch phone and yet in their jobs they're working in Excel spreadsheets. The younger generation want something that gives them a sense of purpose, and COVID has opened lots of entrepreneurial opportunities that is making people less dependent on traditional nine-to-five workweeks. This is another mission-critical issue that should be under discussion by CEOs and their boards.
What does the future hold for supply chains?
There will be more regionalisation and nationalisation of the nodes of supply networks. I think also there will be a significant investment in data, out of necessity, because of labour shortages, margin pressures and inflationary concern.
And I see there being greater adoption of automation, whether that's from advances in machine learning, AI, robotic-process automation or investment in technology.