EU unveils Dynamic Purchasing System and eProcurement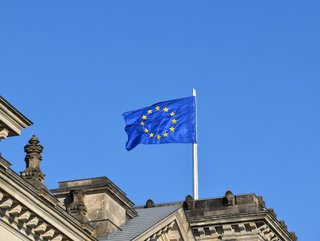 EU unveils Dynamic Purchasing System and eProcurement
A dynamic era of software licence procurement is underway in the European landscape with major opportunities for providers of all sizes
The European Commission, alongside participating European institutions, bodies, and agencies (EUIs), is spearheading a groundbreaking initiative that promises to transform the procurement of software licences and associated services.

SIDE III DPS, is a Dynamic Purchasing System that opens new doors for providers of all sizes, offering opportunity and innovation.

SIDE III DPS enables the Commission and other EUIs to conduct mini-competitions tailored to their specific requirements.

These mini-competitions will address the ever-evolving needs for software licences and associated services, resulting in the awarding of multiple contracts.

The scope of the DPS is comprehensive, covering various crucial areas such as software licences, maintenance services, support, multi-tenancy SaaS services, consultancy, learning management solutions, comprehensive licence management services, digital assets services, and cybersecurity implementations.
A level playing field
One of the key advantages of SIDE III DPS is its commitment to providing equal opportunities to both major players and smaller providers within the EU institutions.

This dynamic procurement procedure boasts a range of advantages, including:
No participant limit: The DPS welcomes an unlimited number of operators, fostering a vibrant ecosystem that continually incorporates new services and use cases, while promoting innovation and market trends.
Inclusion of smaller operators: Selection criteria allow smaller-sized operators, including software vendors and distributors, to directly participate, eliminating barriers to entry and promoting healthy competition.
Streamlined and electronic process: The entire procurement procedure is simplified, minimising administrative burdens for both the authorities and participating companies. By embracing a fully electronic process, SIDE III DPS further enhances efficiency and accessibility.
Modernising IT and procurement
The SIDE III DPS initiative reflects the Commission's commitment to modernise IT and procurement processes.

By embracing digitalisation and streamlining procedures, the aim is to reduce administrative burdens for both the authorities and participating companies.

Simultaneously, this approach opens up opportunities for smaller enterprises to actively contribute to the European procurement landscape.
Navigating the procedure
The SIDE III DPS follows a two-step procedure that spans a four-year timeframe. In the first stage, economic operators submit their requests to enter the system, ensuring a pool of qualified providers.

The European Commission, acting on behalf of the participating EUIs, then conducts mini-competitions in the second stage to award contracts based on the specific needs and requirements of each institution.
Flexibility and growth
Throughout the DPS duration, economic operators have the flexibility to register and participate in the mini-competitions at any time.

With an estimated value of €3.1bn, the mini-competitions present lucrative opportunities for providers.

Each competition's scope, rules, estimated value, and contract award criteria are precisely outlined in their respective tender specifications. Economic operators of all sizes have the freedom to decide on a case-by-case basis whether to participate, empowering them to make strategic decisions aligned with their capabilities and expertise.

The SIDE III DPS registration is now open, and the first mini-competitions are scheduled to commence in June 2023.

Software vendors, resellers, providers of digital assets services, and IT service providers associated with open-source software are invited to be a part of this transformative procurement ecosystem.

The DPS aims to become the primary dynamic purchasing system for software licence procurement by the Commission and other EUIs, ensuring a modernised and efficient IT landscape.

SIDE III DPS represents a pivotal milestone in the world of procurement. By embracing a dynamic purchasing system, the European Commission and participating EUIs have set