EU moves to support Ukrainian war effort though procurement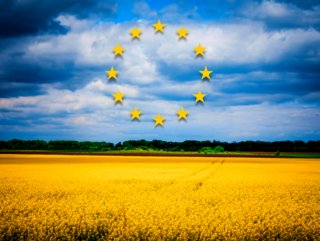 EU moves to support Ukrainian War effort though procurement
Proposal by foreign policy chief Josep Borrell for joint arms procurement has been accepted by the European Union in unprecedented move
The European Union (EU) has taken steps to further support Ukraine in its ongoing conflict with Russia.
The EU has agreed to begin joint arms procurement as proposed by foreign policy chief Josep Borrell.
The plan would involve providing financial incentives worth €1bn to EU states to send more artillery rounds to Ukraine, with an additional €1bn to fund joint procurement of new shells.
While there is a general agreement on the procedure, Borrell acknowledged that there are still some questions that need to be discussed in detail.
Borrell expressed his hope that the plan would be finalised at a meeting of EU foreign and defence ministers scheduled for March 20.
At a recent meeting of EU defence ministers in Stockholm, Borrell was joined by Oleksii Reznikov, Ukraine's defence minister.
Reznikov urged the ministers to support an Estonian plan that calls for EU countries to purchase one million 155mm shells this year at a cost of €4bn.
The purchase would help Ukraine fight Russia's invasion and launch a counter-offensive.
Borrell's plan is more modest in scope than the Estonian proposal but still represents a significant step for the EU.
Defence procurement has traditionally been the responsibility of individual member governments, making joint procurement a landmark move for the bloc.
For example, Procurement Magazine recently reported that UK minister for defence procurement (MDP), Alec Shelbrooke publicly expressed Ukraine's conflict with Russia was "as much our war as it is theirs", while citing resources and freedom.
The indivisibility of war from resources, and therefore from procurement and supply chains became once again, glaringly apparent by this juxtaposition of an MDP and his comments concerning freedoms and natural alliances.
At the time, Procurement Magazine highlighted that the UK's position of unequivocal defence spending for the Ukraine war effort would have significant consequences for military procurement, spend and economic ramifications at home.
These consequences are now being reflected in the continent, and the move will expand European support for Ukraine, and cause a recalibration of procurement efforts to garner the resources needed towards this end.