EU joint procurement crisis response mechanism evolves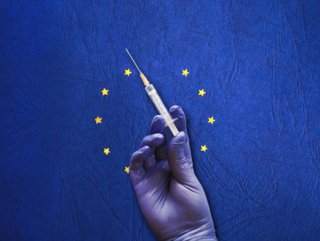 The European Union is about to both codify and clarify its rules on the joint procurement crisis response mechanism
The fallout from the pandemic left countries scurrying to secure their own needed supplies as its impact spread like wildfire upending the procurement of goods and services around the world.
The World Health Organisation (WHO) declared COVID-19 to be a pandemic in March 2020.
Considering that the first ever vaccine regulatory approval was granted to the United Kingdom in December 2020, and that by July 2021, a New Statesman report announced that, "the poorest countries [had] received just 0.3 per cent of Covid-19 vaccine doses", the magnitude of the crisis became glaring.
The procurement of medical devices such as respirators and masks were also disproportionately impacted.
Since one of the central policies of the EU concerns free-movement - which includes the free-movement of goods and services - the procuring of medical goods and supplies are even more critical to the EUs functioning, and in the event of a crisis with the potential to impact health supplies, the procuring of these supplies is paramount.
To ensure this access, the provisions for the joint procurement of medical countermeasures are included in Article 5, on serious cross-border threats to health.
As of April 2020, the Joint Procurement Agreement had been signed by 37 countries, including all EU and EEA countries, the UK, Albania, Montenegro, North Macedonia, Serbia and Bosnia and Herzegovina, as well as Kosovo.
Now, the EU is "on the cusp of approving clearer rules governing the joint procurement of medicines and medical devices by member states at the EU level. The changes will apply to crisis-relevant supplies of medical countermeasures, including both vaccines and therapeutics, where the threshold of a 'serious cross-border threat to health' is met."
These changes will clarify existing regulations, progressing past joint procurement of pandemic medical countermeasures.

A recent report by Medical Device Network says, "the aim is to build on 'lessons learned' during the Covid-19 pandemic by organising a collective EU response to future potential health emergencies."
Clarification of procedures for joint procurement is at the heart of the new measures, and will increase rules about transparency and introduces the possibility of an exclusivity clause in contracts.
The report goes on to say that the new framework has "many of the characteristics needed to succeed in delivering joint advance purchases."
Following many years of historical debate concerning the exact purpose of the EU as a body, the beginnings of which could be found in the Organisation for Economic Co-operation and Development (OECD) in 1961 'to stimulate economic progress and world trade', the expanding mechanism now has the potential to aid in the development of a European Health Union.
"The improved performance of centralised procurement actions is reasonably likely to facilitate equitable access to medical supplies, better security of supply and favourable prices, in addition to reducing some operational costs and administrative burdens," the report states.