Electronic Trade Document Act: How to prepare procurement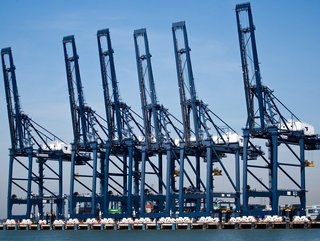 Felixstowe container port Suffolk UK
The UK's Electronic Trade Documents Act will come into effect in September but how can procurement prepare?
The new law is a historic legal change to UK trade regulations as it sets out a basis of which trade documentation can be exchanged in electronic form, and has the same value as a paper trade document.
It is estimated the act could generate a net benefit of £1.14 billion for the British economy over the next decade for UK businesses trading across the world.
A vital aspect of the change is that the electronic document must be identifiable from copies and must be safe from unauthorised alterations and there has to be a reliable system in place to enforce that.
Existing laws dating back to the 1800s previously meant that exporters and importers have to use paper documents to transfer ownership of the goods they are shipping. With less chance of sensitive paper documents being lost, and stronger safeguards through the use of technology, digitalising trade documents is also set to give businesses that trade internationally greater security and peace of mind.
Charlie Bromley-Griffiths, Corporate Counsel at Conga explains to Procurement Magazine how business and procurement can make sure they are fully prepared for the changes.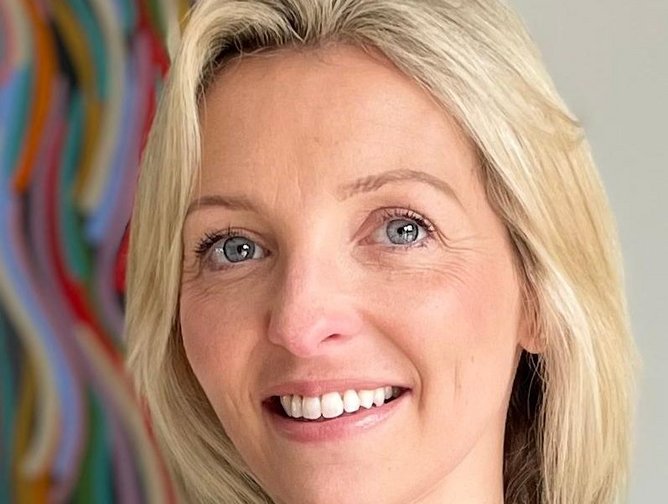 Charlie Bromley-Griffiths, Corporate Counsel at Conga (Credit: Supplied)
What is the Electronic Trade Document Act?
With the passing of the Electronic Trade Document Act, digital trade documents will now have the same legal footing as paper-based files, contract agreements and documentation. It will expand upon older legislation, such as the Bills of Exchange Act (1882) and Goods by Sea Act (1992), giving UK businesses more choice and flexibility in how they trade. Most businesses will welcome this change.
The current UK legal framework relies upon paper-based records, which results in significant environmental costs and inefficiencies, such as inaccurate manual processes leading to delays. According to the Digital Container Shipping Association (DCSA), more than 16 million bills of lading were issued in 2020, 99 percent of which were paper-based. The UK Government estimates that the trade industry uses around 28.5 billion paper documents a year. The same report found that the UK emitted approximately 2.5 million tons of carbon dioxide from trade documentation in 2018, simply from paper and printing alone.
The Electronic Trade Document Act is clearly a step in the right direction. In fact, sources estimate that it may save UK businesses up to £1.1 billion over the next decade. Most importantly, it will significantly reduce the environmental impact of everyday trade. Enterprises will now be able to get far more accurate real-time data on their trade flows, but this will also offer the shipping industry more cost-effective and efficient options when executing routine business or legal tasks.
How will it affect UK businesses?
The Electronic Trade Document Act will apply to both large and small-medium enterprises (SMEs). However, digital trade documents are not mandatory. Businesses can still choose to use paper documents if they prefer. The Bill is expected to encourage enterprises to adopt electronic trade documents and more sustainable business practices. However, under the Act, all digital documents must be held on a reliable system, so that their authenticity and singularity can be verified.
Under the new legislation, electronic trade documents will have the same legal value and functionality as paper documents if they meet the government's criteria. Firstly, the digital document should be susceptible to exclusive control; it must not be possible for more than one person, or people acting together, to have control over the file at any one time.
Secondly, when the electronic document is transferred, those who previously had access to the file will no longer exercise control of the document. Finally, a reliable system must be used to ensure that all these criteria are met. For example, the individual or party that has access to the document should be able to demonstrate that the file is protected from unauthorised access or interference and ensure the digital file can be easily distinguished from any copies.
How should UK businesses prepare ahead of the Electronics Trade Document Act?
The Act will be effective by mid-September. Whilst this is good news for the industry, businesses will need to act fast to ensure that they follow the guidelines set out by the Government. If a trading partner adopts a digital document solution, both parties will need to ensure that the solution meets the key criteria. For those business leaders eager to reap the benefits of the Act, it is important that they do not rush their digital change programmes; these need to be approached methodically. There could be serious consequences financially, including a loss of business, or even delays to trades if they implement the wrong solution or their digital documentation is not fully compliant.
In order for this to work, leaders need to get their houses in order. Most companies will now be looking to ramp up their adoption of artificial intelligence (AI), such as Large Language Models, to speed up their service delivery as well as various document generation tools and e-signature capabilities ahead of September. But in their haste and eagerness, there is a huge risk that enterprises may rush their digital change programmes and their operational cycle could become clunky or messy. The Act requires adept document management systems and secure file transfer protocols. There is no point in implementing an AI or automation solution if there are poor business practices in place, as this will only complicate things. It's important to understand where change needs to be made before adopting new technologies.
All systems will need to be aligned with teams reviewing end-to-end processes, to ensure all data is accounted for across the entire document lifecycle. Most importantly, enterprises will need to educate themselves on the Act and make sure that they fully understand the requirements. Ideally, teams need to review and reevaluate their current operational model and see if there are any inefficiencies and conduct a series of transfer risk assessments. Businesses will need to deliver a clear and comprehensive training and communications plan to make sure any new changes are understood and implemented effectively.
Anything else that businesses need to consider?
Businesses will need to review their current trade and procurement processes and rectify any issues identified throughout the full procurement lifecycle. The new legislation may have implications for any existing contracts that businesses have in place with their current trading partners and suppliers. Therefore, it is important that UK businesses review their contracts to ensure that they are compliant with the new Act and can make these changes. They should also consider including clauses in their contracts that address the use of electronic documents in trade transactions.
If enterprises are not sure how to approach this or implement a digital change programme of this complexity, it is best practice to hire a consultant or ideally, seek expert advice to ensure the organisation is fully prepared for any potential implications and that any new systems, contract lifecycle or document management software are efficient and compliant.
All parties wishing to roll out digital documents need to review their relationships with external providers and partners to ensure that they are satisfied that their systems meet the requirements. Both will need to confirm any necessary changes to standard terms and conditions and clarify the important operational questions.
What does the future hold?
The Electronic Trade Document Act is promising. As Paul Scully, the Minster for the digital economy, stated, 'What may look to many of us as a small change to the law is something that will have a massive impact on the way UK firms trade.' Whilst the law does not enforce businesses to commit to it, it sets the tone for future trade – a move towards a more efficient and greener way of doing business typical of the digital age. Of course, its success will depend on businesses' abilities to navigate such change, but it is a start. Technology can be legally recognised in documentation and law and this could be applied to so many other sectors.
*************************************************
For more insights into Procurement & Supply Chain - check out the latest edition of Procurement Magazine and be sure to follow us on LinkedIn & Twitter
Other magazines that may be of interest - Supply Chain Magazine | Sustainability Magazine
Please also check out our upcoming event - Procurement & Supply Chain LIVE in London at the BDC on Sept 26/27th 2023
*********************************************
BizClik is a global provider of B2B digital media platforms that cover 'Executive Communities' for CEOs, CFOs, CMOs, Sustainability Leaders, Procurement & Supply Chain Leaders, Technology & AI Leaders, Cyber Leaders, FinTech & InsurTech Leaders as well as covering industries such as Manufacturing, Mining, Energy, EV, Construction, Healthcare + Food & Drink.
BizClik, based in London, Dubai & New York offers services such as Content Creation, Advertising & Sponsorship Solutions, Webinars & Events.