EcoVadis & Stanford: Sustainability provides resilience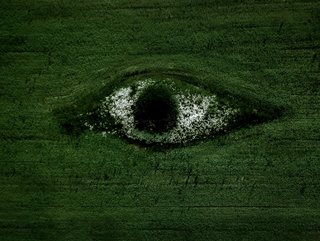 Research developed by EcoVadis and the Stanford Graduate School of Business finds corporate sustainability provides resilience and points to culture shift
Delivering on corporate sustainability goals has shifted to the top of the agenda for executive teams with 63% saying it is now "very important" for them, compared with 25% two years ago, according to research carried out jointly by EcoVadis and the Value Chain Innovation Initiative at the Stanford Graduate School of Business.
The growing trend highlights the rapid spread of sustainability for business and has implications for procurement and supply chains.
Mere profits take a back seat
The study found that reducing costs has lost significance, "with 36% of respondents saying this is critically important, compared with 56% in 2019."
This is trend highlights a fundamental change, as business (it now seems) expands its focus beyond unidimensional financial gains.
According to the study, although mid-size companies (between US$100mn and US$1bn in annual revenue) who have sustainable procurement policies typically use fewer tools (due to their limited resources), the benefits they realise are comparable to large enterprises.
Sustainability contributes to resilience
In an interesting discovery, the study found that sustainability actually contributes to resilience, with 63% of buyers and 71% of suppliers stating that it helped them endure the COVID-19 crisis.
For most businesses, reluctance to commit to sustainability often arises from the assumption that it can only be a financial detriment. This research, though counterintuitive, reveals the opposite.
Many are steadily becoming aware of this relationship. The research reveals that 93% of companies (buyers and suppliers) maintained their commitment to sustainable procurement despite the immense challenges of the COVID-19 pandemic, and that: "Supply chain resilience is a desired outcome of a sustainable procurement initiative for 70% of Sustainable Procurement Leaders."
The pressing need for transparency
The motivation toward corporate sustainability may be greater among SMEs than in large corporations, as one of the negative aspects of the findings was that 46% of suppliers see their large customers' (those with revenue of more than US$1bn) commitment to sustainability as "important only on paper".
Either there is an ironic relationship between those who have fewer resistance yet greater commitment to sustainability, or there is a major disconnect in communication relating to such commitments.
Sustainability efforts need to be expanded across the board, and it now seems that communication needs to be clarified between suppliers and customers so that organisations feel that they share the same vision.