EBR: Why Agility Holds the Key to Digital Transformation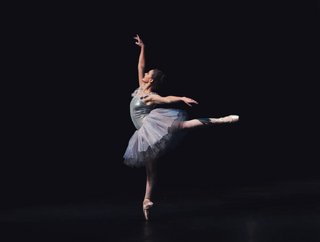 European Business Review on 5 steps to implement agility and why it's the Key to Digital Transformation
The concept (and reality) of agility has become central to procurement and business in recent times.
Agility is about speed and ability to adapt to swiftly moving changes. The more agility, the more ability to survive and be successful.
A recent article by Lee Jones, CEO of Worldline Merchant Services UK Limited, written for The European Business Review outlines 5 steps business owners and/or decision-makers can take to implement agility, to secure further growth within their organisation, and why it matters.
1. Acceleration of digital transformation
"Driven by enhanced connectivity and extraordinary new data capabilities, organisations now have the wherewithal to benefit from real-time information and insights, enabling better decision-making.

"It is often said that agility is the key to survival in an increasingly globalised age full of constant technological twists and turns.

"According to KPMG, 81% of companies have identified agility as one of their most important initiatives, by beginning their own agile, digital transformation projects within the past three years."
2. A commitment to being better
"The most successful businesses are those which actually do embrace change, take risks, and embrace initiatives that hone their models and procedures.
"The past couple of years have been especially challenging for companies, across all sectors.

"And if there is one lesson that we have learnt, it's that the key to ensure the survival of your business is having the will to constantly search for ways to improve. You simply cannot rely on legacy systems, stubbornness or an attachment to the past."
3. Making Customer Experience (CX) a priority
"CX fuels digital transformation, by encouraging businesses to show agility and improve their customer journey.
"utting CX at the heart of their agility strategy is already a priority for many businesses.

"According to a recent survey by HBR, 72% of respondents said they were excited about the accelerating shift towards digital because of opportunities to create better relationships with customers."
4. Embracing failure
"One of the greatest challenges for organisations looking to become more agile is overcoming the well-established fear of failure which continues to be engrained in so many businesses across different sectors.
"In the end, agility is exactly that – a series of trials, testing something new, figuring out if something works well, benefits the organisation and achieves the expected outcome, i.e. benefits your customers. But failure will always be a part of this progression.

"That does not however necessarily mean that the whole process is doomed. Quite the opposite; a temporary failure always brings lessons to help improve and move forward."
5. A willingness to learn

"Taking an agile approach means setting an ultimate goal, but not being tied to a methodology, the amount of time needed to implement it, or the cost involved in achieving it. In the end, change is inevitable and ongoing – there is always more to do.

"It's this that makes agility so important in digital transformation. Brands must be smart and lean enough to stay ahead of the curve, no matter what size they may be."