Drone superhighway 'Skyway' set to revolutionise procurement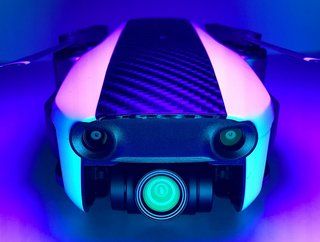 Unified Traffic Management (UTM) and Altitude Angel, alongside BT, EE and numerous other UK tech start-ups to create procurement game-changer
After recently gaining permission to initiate a truly revolutionary project, the UK is soon to have a drone superhighway which will connect cities and towns across the country.
Project 'Skyway', will be the first drone superhighway of its kind, and is set to transform procurement as we know it - and until teleportation technology takes a hold at some point in the probably-distant future - will be the most revolutionary means of procurement and marks the birth of new and extended links in the supply chain.
The project has been enabled by an association led by Unified Traffic Management (UTM) and the solutions provider Altitude Angel, alongside BT, EE and numerous other UK tech start-ups, who in the next two years, will develop 165 miles of drone superhighways connecting airspaces above Reading, Oxford, Milton Keynes, Cambridge, Rugby and Coventry.


Proposed as part of the Department for Business, Energy & Strategy (BEIS) InnovateUK programme, Skyway will stretch 165 miles (266km) across England, forming the world's longest dedicated drone corridor.
Richard Parker, Altitude Angel CEO has said Skyway will "revolutionise the way we transport goods".
The drone market is expected to reshape procurement and beyond.
New procurement strategies for the commercial use of drones were reported in Procurement Magazine earlier this year as the Indian government announced plans to become the world's leading drone manufacturer in early 2022.
China-based company DJI was the world's leading drone manufacturer with a market share of 76%, but the market is set to invite fierce competition as a new niche opens up major implications for industries across the planet.
Leading health and beauty retailer in the UK, Boots, announced earlier this year that it has become the first community pharmacy to transport prescription-only medicine supply via drones.
The potential uses of drone technology are rapidly taking off.
From disaster relief to crowd control, mapping to the maintenance of power lines, drones have many practical and commercial uses across various sectors.
With the devastation that hit communities and businesses across the globe following the outbreak of the COVID-19 pandemic, the drone logistics market soared as the demand for unmanned aircraft technology was realised.
The drone market continues to face cybersecurity issues and some technological barriers. But with Chinese, Indian and now UK markets on board, it's likely that other countries will soon follow suit and similarly invest in the development of drone technology, for the benefit of non-profit and commercial sectors including the manufacturing supply chain.